Iraq's Supreme Religious Authority Condemns Quran Burning Incident in Sweden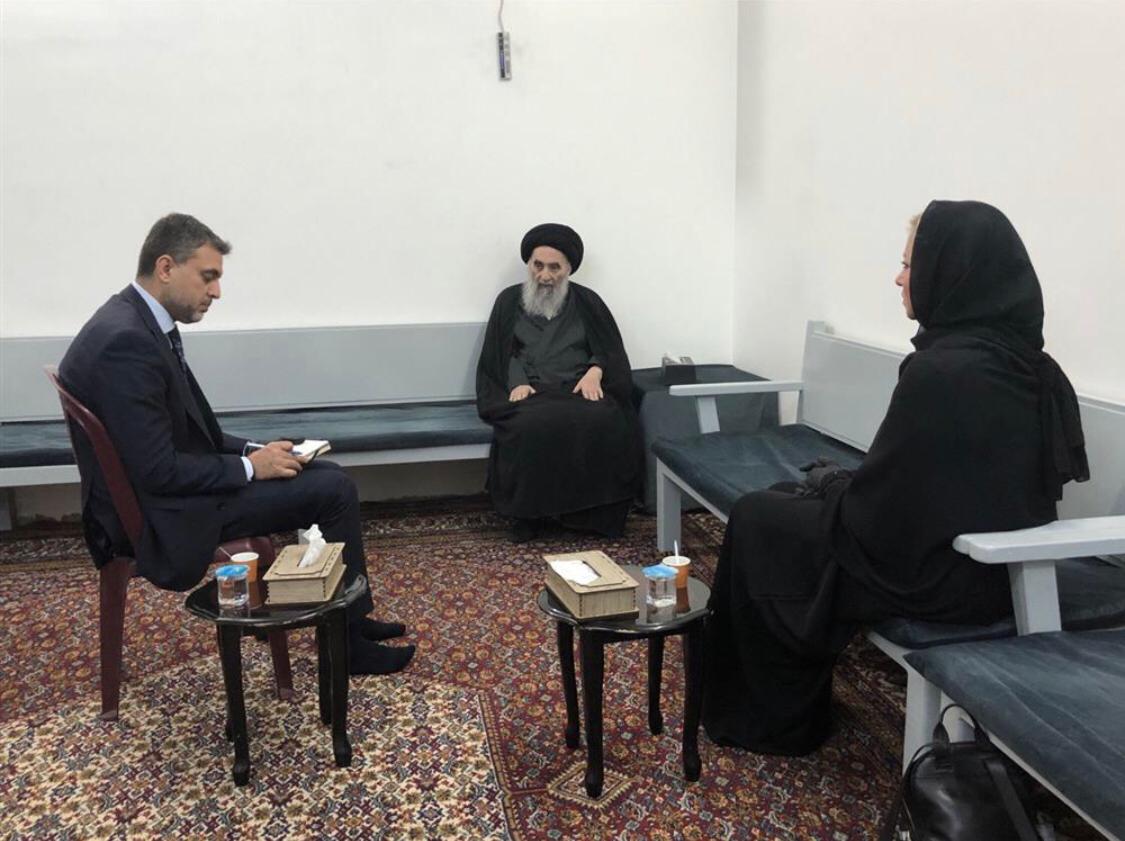 2023-06-29T18:45:46+00:00
Shafaq News/ The Office of Iraq's supreme religious authority, Ayatollah Ali al-Sistani, sent a letter to United Nations Secretary-General Antonio Guterres addressing the recent incident of burning a copy of the Quran by an Iraqi in Sweden.
The letter published on the Office's official website stated, "The media reported that an individual in the Kingdom of Sweden attacked and burned a copy of the Holy Quran, intending to insult the true Islamic religion. This disgraceful act has occurred multiple times in different countries in recent years. However, it is notable that this time it was carried out under an official license from the Swedish police, claiming it to be an exercise of freedom of expression."
The letter emphasized that respect for freedom of expression should not justify granting permission for such a "shameful act, representing a blatant attack on the sanctities of over two billion Muslims worldwide." It further highlighted that such incidents "create an environment conducive to spreading extremist ideas and inappropriate practices."
Expressing condemnation and denunciation of the incident, Iraq's supreme religious authority called upon the United Nations to take adequate measures to prevent the recurrence of similar acts. It also urged countries to reconsider their legislation allowing such incidents to occur.
The letter stressed the importance of establishing values of peaceful coexistence among followers of different religions and intellectual approaches based on the principles of rights and mutual respect.
On Wednesday, Swedish police gave Salwan Momika, an Iraqi living in Sweden, a protest permit under free-speech laws. But later, police said the incident was being investigated for incitement of hatred.
Momika set fire to a copy of the Quran before Stockholm's central mosque.
The action sparked anger among many nations.
Middle Eastern nations strongly criticized the burning, including Iran, Saudi Arabia, Turkey, and Egypt.
The Quran burning on Wednesday took place as Muslims worldwide celebrated the first day of Eid al-Adha.