Iraq's Prime Minister Pledges Dedication for Imminent Provincial Council Elections Amidst Multifaceted Challenges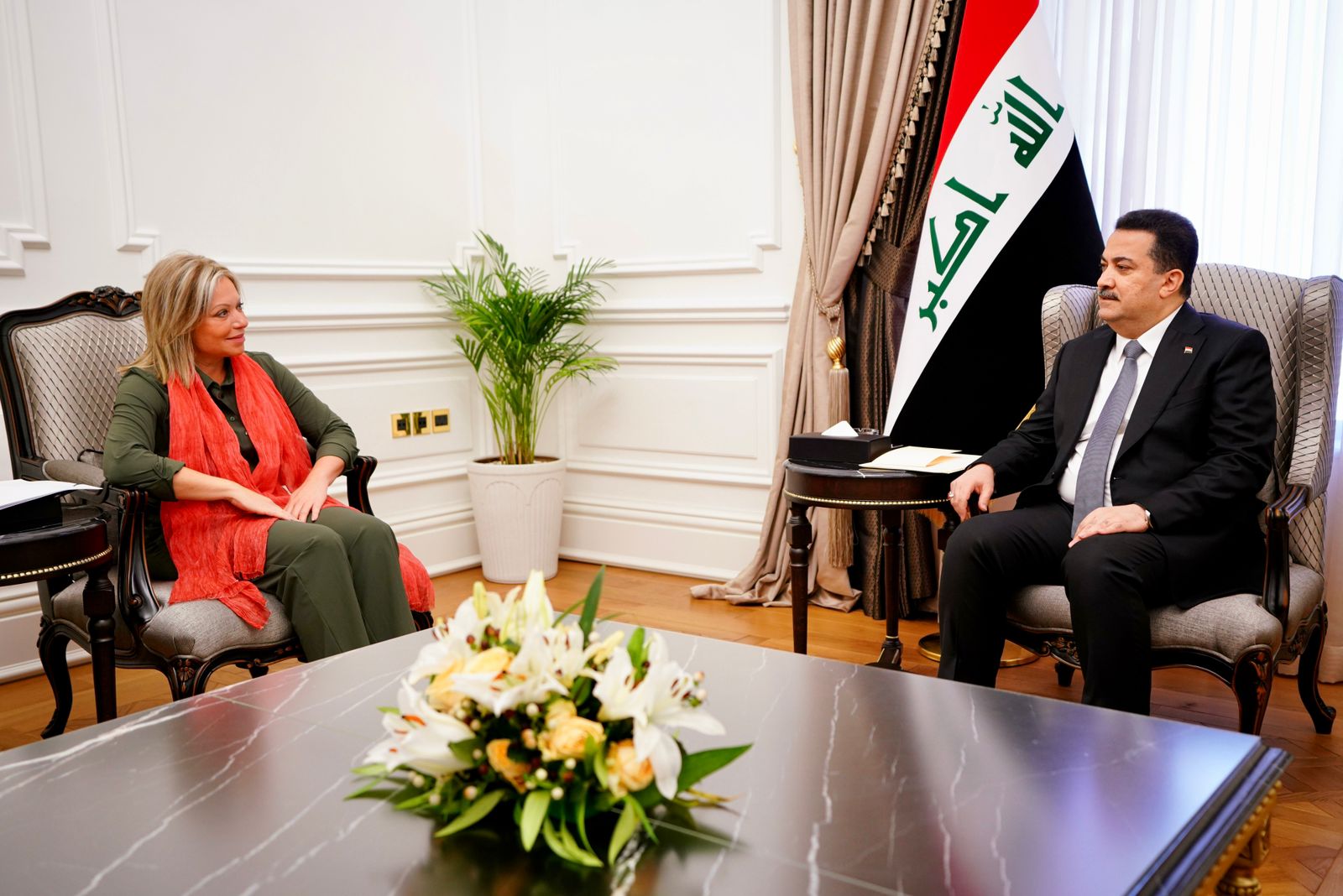 2023-06-19T13:32:25+00:00
Shafaq News/ Prime Minister Mohammed Shia al-Sudani on Monday affirmed Iraq's commitment to marshal all necessary resources to ensure the successful execution of provincial elections scheduled later this year.
Meeting with the United Nations Secretary-General's Special Representative in Iraq, Jeanine Hennis-Plasschaert, Prime Minister al-Sudani reiterated his government's unwavering trajectory towards an efficient and effective election preparedness framework.
"We proceeded with providing all the essentials for the success of the imminent electoral entitlements for the provincial councils," al-Sudani said, according to a press release issued by his bureau.
Amidst the burgeoning global crises and adversities, the premier emphasized Iraq's openness towards the innovative solutions and pathways propounded by the United Nations.
He affirmed the nation's commitment to not just tackle economic and climate challenges head-on, but also to alleviate the displacement crises, and to channel resources towards reintegration of the displaced population into their original regions.
Al-Sudani underscored the paramount importance of synergizing with international organizations, with a vision to devise sustainable solutions for fundamental issues.
He explained, "Fostering a strategic partnership with international organizations has been enshrined as a top priority in our government's policy for addressing basic challenges."
Hennis-Plasschaert commended the governmental efforts to confront ingrained issues, and for establishing a prioritization framework that underscores the inherent needs of the Iraqi citizen.
The Special Representative expressed her admiration for the government's relentless pursuit of enhanced service delivery, social standards improvement, and reinforcement of civil peace - a quintessential cornerstone for societal prosperity.