Iraq's Al-Kadhimi calls for an international investigation into the tax corruption case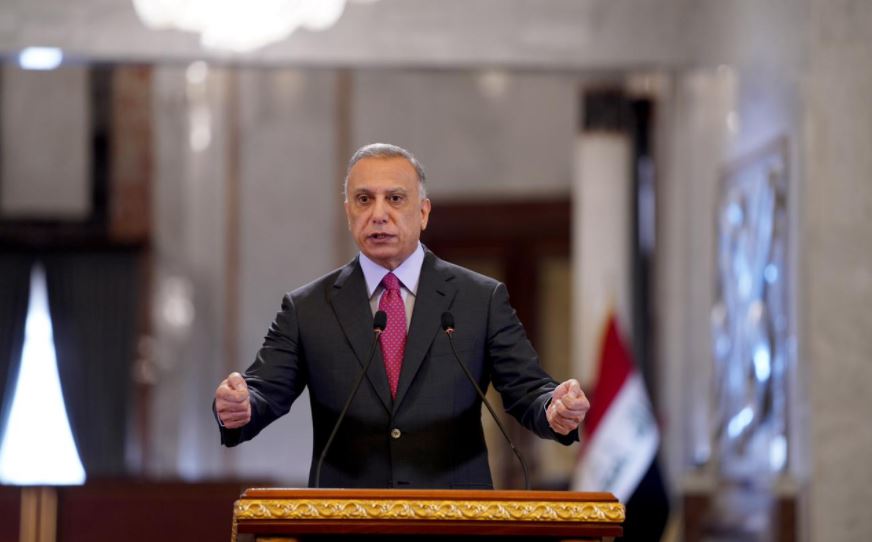 2023-03-04T20:59:55.000000Z
Shafaq News/ The former Iraqi Prime Minister, Mustafa Al-Kadhimi, said on Saturday Iraqis should know who "really stole their money."
In a statement, the former prime minister responded to the iIntegrity Parliamentary Committee that issued arrest warrants against several senior officials in his cabinet, including the Minister of Finance, Ali Abdul Amir Allawi, the Director of the PM Office, Raed Jouhi, the PM Secretary, Ahmed Najati, and the PM Adviser, Mashreq Abbas, on charges of facilitating looting public money.
"How some suspicious pages published leaks from the most sensitive state institutions?" Al-Kadhimi said in a statement.
The former prime minister pointed out that these decisions are taken by investigative bodies linked to political forces, aiming to "liquidate" all who worked with the previous government.
He considered accusing some personnel came "selectively, away from any investigation," explaining that they "fully performed their role, or were not related to the tax (corruption) file."
"We call on the Iraqi judiciary to assign this task to a transparent and fair international investigation to put everyone before his responsibility, stop manipulation, political revenge, and lack of transparency, and hold criminals and those behind them accountable. So that the Iraqis know who is stealing their money."