Iraq, UK reaffirm commitment to bolstering ties and supporting reform and development initiatives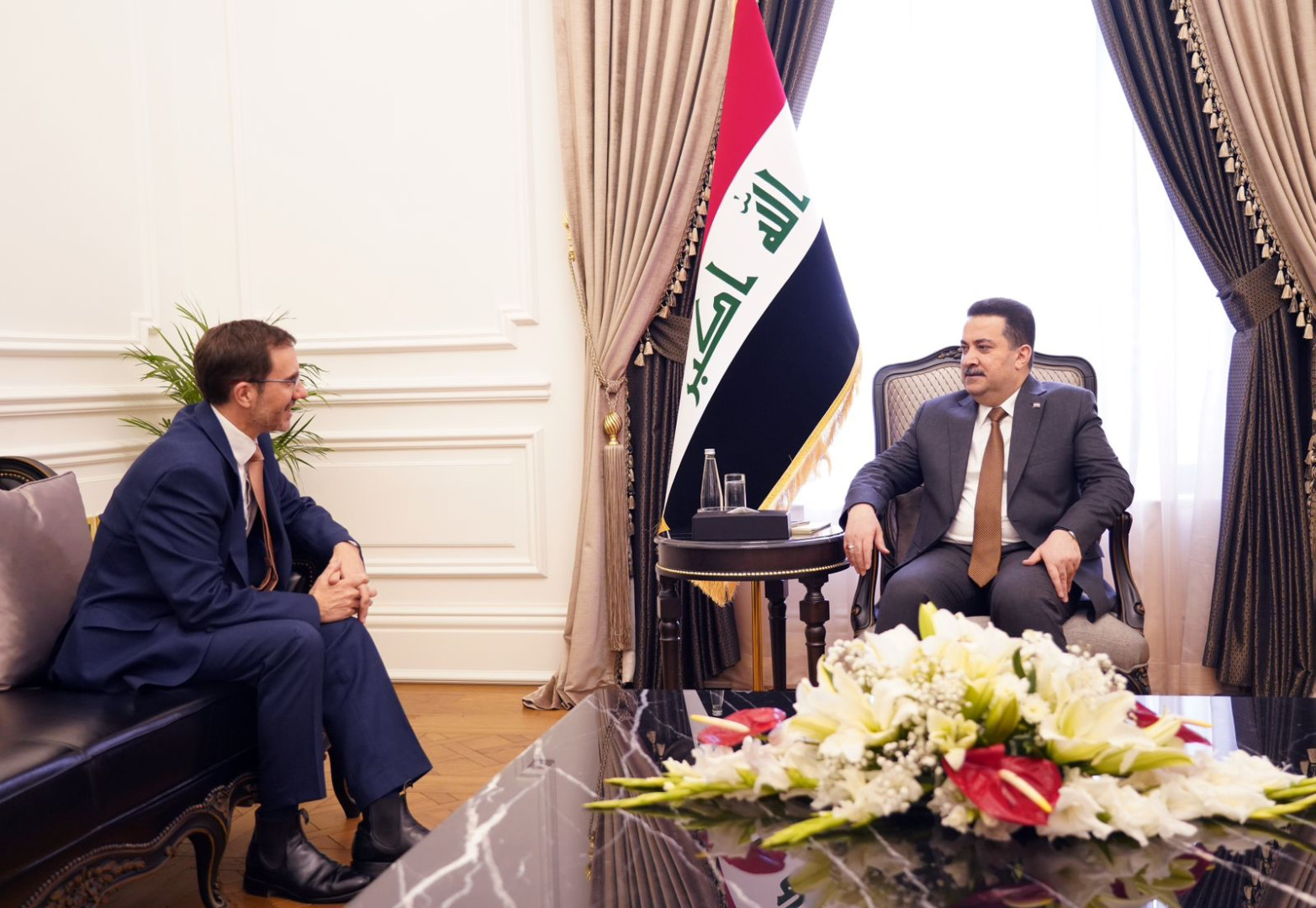 2023-03-25T16:57:12+00:00
Shafaq News/ Iraq's Prime Minister Mohammed Shia al-Sudani and the British Ambassador to Iraq, Mark Brassyion Richardson, convened on Saturday, underscoring commitment to bolstering bilateral cooperation and supporting the Iraqi government's reform, development, and security initiatives.
An official readout issued by al-Sudani's media office said the convocation entailed deliberations on an array of pertinent issues and dossiers, in addition to exploring avenues for enhancing reciprocal cooperation across various sectors and domains.
The conclave witnessed the reiteration of both parties' dedication to maintaining constructive collaboration, buttressing the Iraqi government's endeavors in effectuating reforms, fostering development, and ensuring security.
The talks, according to the readout, emphasized the necessity of forging novel pathways to elevate the caliber of relations between the two nations across multifarious spheres.
The meeting's outcomes elucidate the steadfastness of the strategic partnership between Iraq and the United Kingdom, signaling an unwavering commitment to surmounting shared challenges and capitalizing on emergent opportunities in a rapidly evolving global landscape.