Iraq Participates in International Conference on Cuneiform Studies in Paris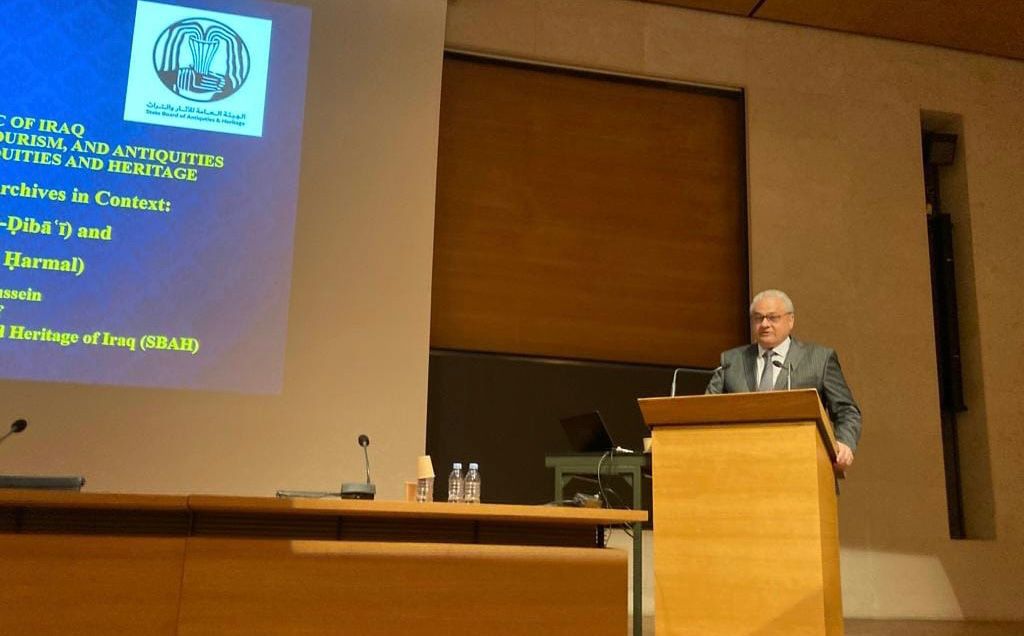 2023-05-26T12:49:23+00:00
Shafaq News / The International Conference on Cuneiform Studies, currently underway in Paris from May 25 to 26, has witnessed the participation of Iraq, a country rich in ancient heritage and artifacts.
The conference, hosted by the prestigious Collège de France, focuses on the exploration of cuneiform archives from the ancient Babylonian era, spanning a remarkable 140 years of scholarly publications and research.
Dr. Laith Majid Hussein, the President of the General Board of Antiquities and Heritage, expressed his delight at the opportunity to present Iraq's archaeological contributions at the conference.
He stated, "The College de France has graciously hosted the proceedings of the international conference titled 'Archives of the Ancient Babylonian Era - 140 Years of Publications and Scientific Studies,' which took place on May 25-26 in the French capital, Paris."
The conference commenced with Dr. Laith delivering an inaugural lecture on the topic "Some Archives of Tell Harmal and Tell Dhibai Within Their Archaeological Context." The lecture shed light on significant cuneiform findings from these archaeological sites, showcasing their historical significance and contribution to understanding the ancient Babylonian civilization.
Over the course of the two-day conference, a total of 28 scientific papers were presented, exploring groundbreaking research in the field of cuneiform studies pertaining to the ancient Babylonian era (2004-1595 BCE). Scholars and experts from various countries engaged in discussions, highlighting the importance of these studies in unraveling the mysteries of the past.
"The Collège de France," an esteemed French institution specializing in scientific research and higher education, hosted the conference. While its primary focus lies in scientific research, the Collège de France also offers teaching opportunities at the postgraduate level for researchers and doctoral students.