Iranian lawmaker demands al-Sudani, al-Sadr to apologize; Sadrist figure: fear of eroding influence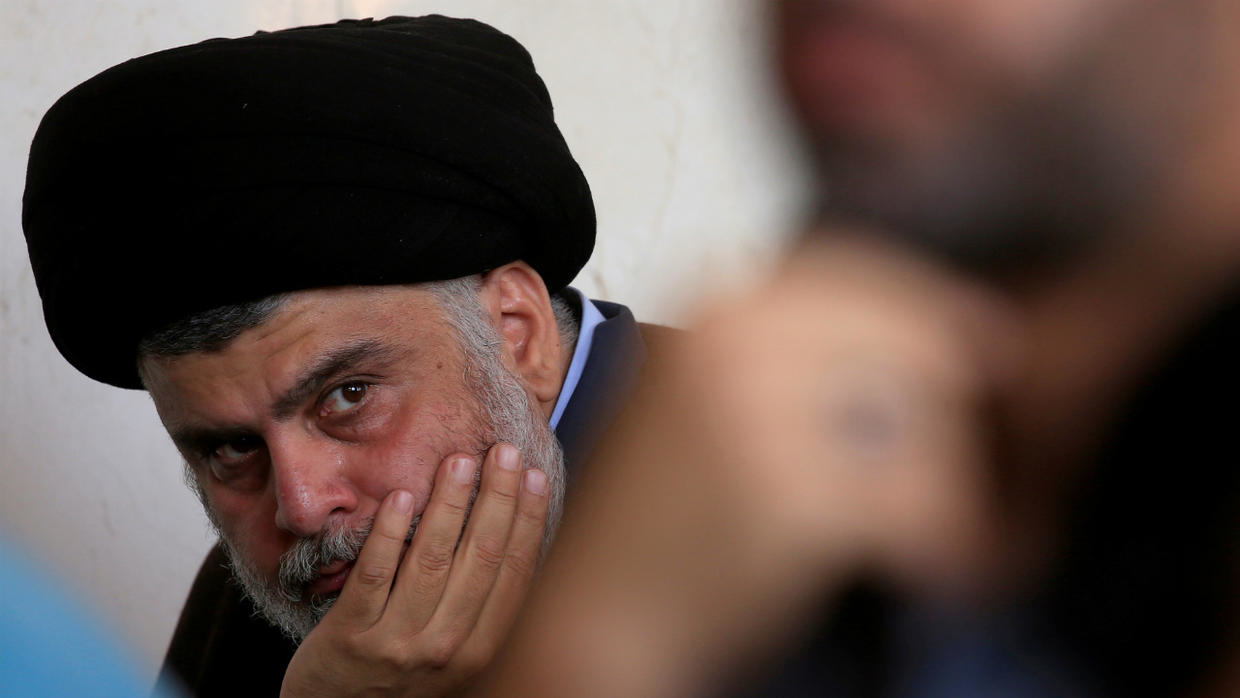 2023-01-08T19:17:18+00:00
Shafaq News/ Iranian lawmaker Waliyollah Bayati on Sunday lashed out at Iraqi Prime Minister Mohammad Shia al-Sudani and Shiite cleric Muqtada al-Sadr following their remarks on the regional football tournament hosted by Iraq's southern city of Basra.
The Gulf Cup began with fanfare on Friday in Basra, sparking hopes of a bright future for the country's embattled football prospects.
Prime Minister al-Sudani formally kicked off the tournament, hailing it as a "historic moment" which demonstrates "brotherhood among the Arab brothers in the Gulf".
Fars news agency quoted Bayati, the representative of Tafresh in the Iranian legislative body, denouncing statements of al-Sudani and al-Sadr in which he refers to the Gulf as "Arabian" instead of the "original nomenclature of Persian Gulf".
Bayati said that "Iraqi people are not satisfied with those names," laying emphasis on their deep ties with their Iranian neighbors.
Addressing al-Sadr and al-Sudani, Bayati said, "I recommend they look back into the sacred defense era when Saddam attacked Iran and occupied parts of it. However, the people stood their ground on the battlefields and prevented the enemy from occupying a single inch of our land."
The Iranian parliamentarian demanded al-Sudani and al-Sadr to "apologize" in order to appease the people of Iraq and Iran and avoid inciting strife between them.
In a tweet he shared on the eve of the "Arabian Gulf Cup", the leader of the Sadrist movement called for allowing the Iraqis to attend the matches for free.
The Islamic Republic of Iran Football Federation (IRIFF) criticized FIFA for using the name "Arabian Gulf Cup" for the tournament in a statement on its website.
"The Persian Gulf is a historical name, which has been applied in all languages and various atlases, including ancient and historical maps," it said.
Issam Hussein, a leading figure in the Sadrist movement, told Shafaq News Agency, "[al-Sadr] wrote a tweet about the tournament. He did not talk about maps, geographic nomenclature, or geopolitical issues. All participants are Arab. It is only plausible to call it the Arabian Gulf Cup."
"The Iranian parliament's calls for an apology reflects Tehran's discontent with Baghdad's rapprochement with the Gulf countries. Such cooperation in sports might usher further cooperation in economics, politics, and other domains. Iran is concerned that it might lose its sway in Iraq for the Gulf."
"Al-Sadr's tweet is just a flimsy excuse to wage this campaign," he concluded.