In Iraq's richest province.. Experts and engineers pack to leave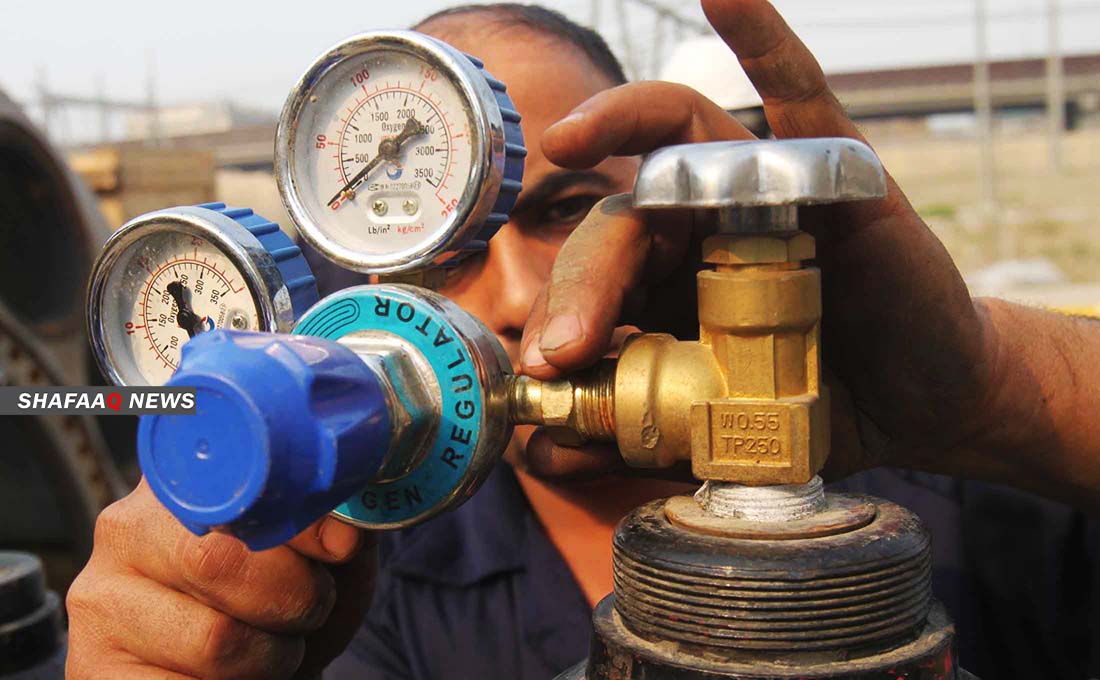 2020-07-28T14:17:00.000000Z
Shafaq News/ Many of Basra's oil companies' laid-off workers –especially experienced engineers and craftsmen, are considering migrating out of Iraq after the announcement of the opening of aircraft traffic in some countries.
This is concentrated among some of those who have been terminated or laid-off from oil companies after the global collapse of crude oil prices, prompting the producing countries to approve a historic reduction in the production of about 10 million barrels per day under the OPEC+ agreement to rebalance the market.
Responding to the agreement, Iraq pledged to reduce its production by more than 1 million barrels per day, resulting in the suspension of oil facilities and the discharge of workers.
"Many of the workers who were laid off under the pretext of COVİD-19 pandemic are living in difficult living conditions", Ali Al-Musawi, an employee of Baker Hughes company, told Shafaq News agency.
Adding that, "some of them are now packing after despairing of both the federal and local governments' procedures and inability to give their professions and livelihoods back".
Al-Musawi said that "Laid-off workers in Basra intend to make private groups to agree on a final decision; either return to the company or migrate outside Iraq in any way -to work and save money for their children- as no solution was found, despite the renewed demonstrations in front of the headquarters of the companies that have terminated their services".Iraq asked international oil companies in March to cut their budgets by 30%, due to the collapse in oil prices. Energy companies in the South responded by cutting costs.
Sub-companies, including security, construction, and transportation companies, have laid-off thousands of workers since the crude oil prices collapse months ago.
According to local authorities in Basra, 10,000-15,000 out of 80,000 Iraqis working in the oil fields have been excluded from the companies.
"Unfortunately, many employees were laid off after the crisis cell's decision; which has made many companies terminate the services of many qualified engineers and craftsmen, even though their salaries were low", Yasser Ma'arich, a representative of about 250 workers at Oilserv company, told Shafaq News agency.
Ma'arich added that "Today, most of them live in difficult living conditions -some of them relatives of martyrs- and there have been tragic cases of some workers with family problems as a result of their lay-offs".
Ma'arich blames the failure and negligence of the Ministry of Labour and the trade unions in Basra -which have no serious position regarding the matter- as well as the local government; whose decision was "shameful" as he described, as the issue was beyond its control and responsibility.
For its part, the local government and the director of the employment office in Basra, Mohammed Al-Abadi, explained to Shafaq News agency that "last week witnessed -and under the direction of the governor- a meeting with representatives of some oil companies, including Baker Hughes, Oilserv, Weatherford, Saipem, Sicim, and other companies".
Al-Abadi said, "The meeting emphasized the need to abide by the directives of the governor of Basra-who is the head of the crisis cell, in which he emphasizes respect for the rights of workers and their return to their sites as their legitimate rights; and the companies have crossed the line by laying-off those workers under the pretext of COVİD-19 pandemic".
Al-Abadi concluded by referring to recent meetings in which "managers and representatives of some companies have reached several points; including that the salaries of laid-off workers be paid –at least half of it- as they played an important role in their duties and work in the companies where they worked".
"There are some companies that have a response to the issue of the return of some local workers in Basra", Mohammed Al-Abadi said, noting that, "the governor of Basra has already formed a committee that has delivered a strong-worded message of the need to restore employment and reject any abuse by these companies".
Between promises and local government action, thousands of laid-off workers and employees are still waiting for their fate, and migration will be the choice of many talents in the coming period after their country has narrowed them down.