ISIS lost the war, People in Saladin lost their houses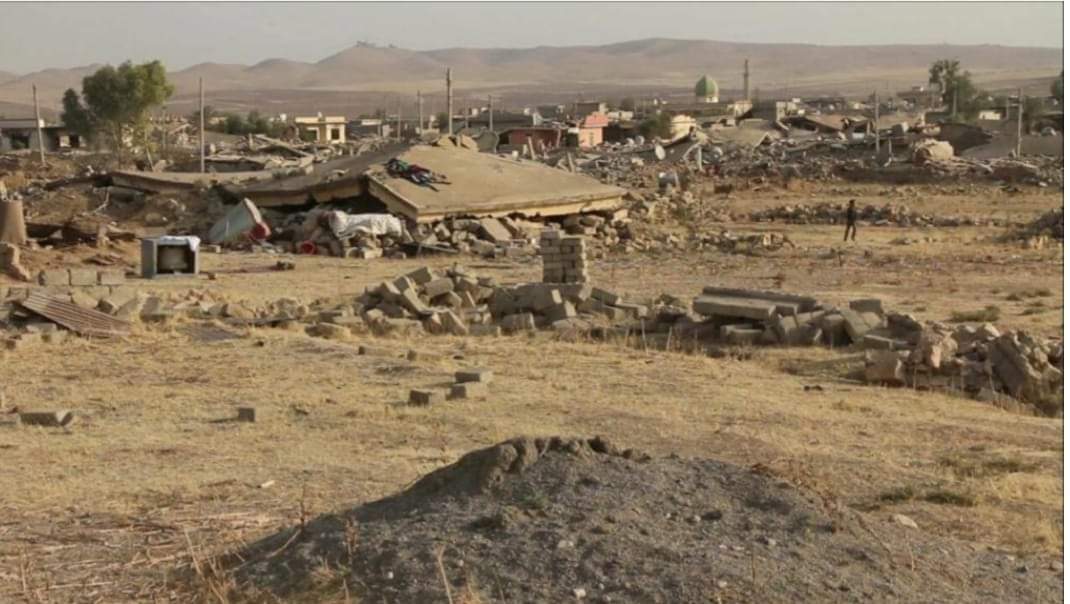 2023-01-26T19:09:51+00:00
Shafaq News / Seven years after the liberation of Iraq from ISIS, some villages are still destroyed in the eastern Saladin Governorate.
The mayor of Tuz Khurmato, Hassan Zain al-Abidin, told Shafaq News agency, "Most of the displaced returned to their areas of origin in the region. Still, seven villages are empty of their 7000 population."
"People did not receive any compensation to rebuild their houses, but we have provided the necessary services such as water and electricity…the villages have been in the rubble for more than seven years." He said.
It is worth noting that ISIS terrorist gangs are active in many areas in Saladin, including Tuz Kharmatu, due to security gaps.
The terrorist organization frequently attacks security forces and citizens and kidnaps people.
In turn, the Iraqi army forces, the Popular Mobilization Forces, and the Peshmerga launched several joint and separate operations against ISIS, which resulted in the death of many prominent leaders and the destruction of their strongholds in the so-called the" Triangle of Death" among the governorates of Diyala, Saladin, and Kirkuk.