ISIS in Iraq: two members died, hideouts were destroyed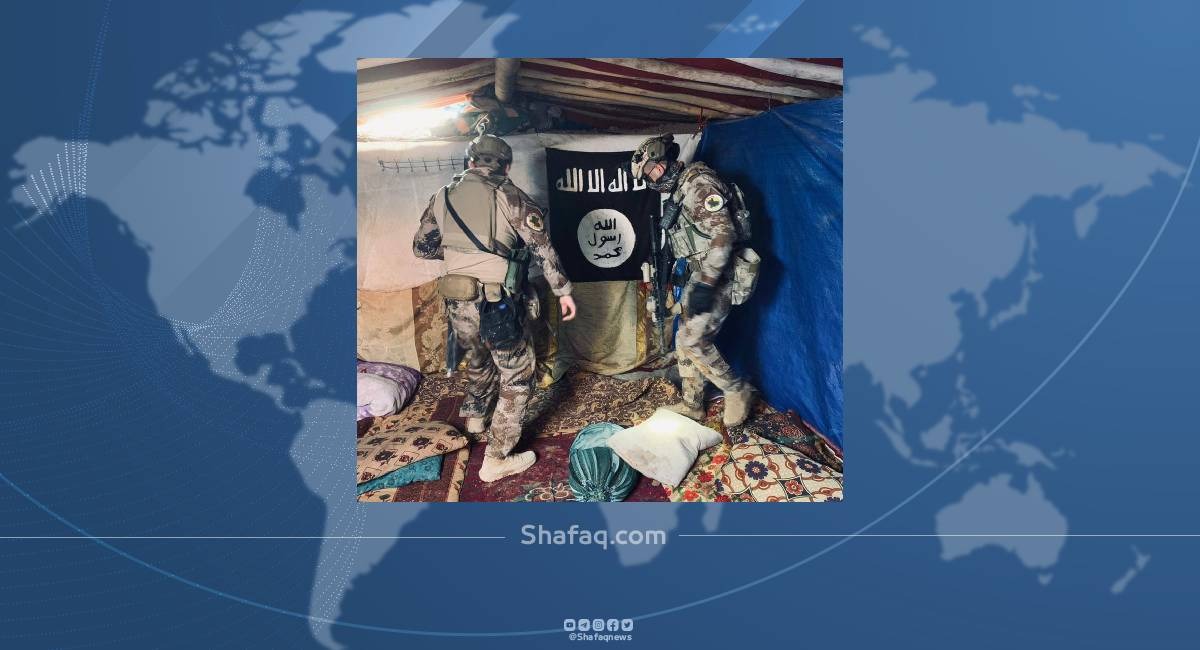 2023-01-20T19:33:26.000000Z
Shafaq News/ On Friday, the Iraqi Counter-Terrorism Service (CTS) killed two terrorists and seized ammunition in Kirkuk Governorate while the security forces deployed reinforcement in Saladin.
CTS reported that the Iraqi forces destroyed ISIS strongholds in Kirkuk, Wadi Zghaitoun, and Hemrin mountain ranges.
The operation killed two ISIS members and seized explosive devices.
In contrast, the director of Tulul al-Baj of al-Shirqat district, north of Saladin governorate, Hatem al-Shammari, told Shafaq News agency that the security services sent reinforcements to the outskirts of the district with Nineveh, including cameras and surveillance techniques to prevent ISIS members from targeting farmers.
It is worth mentioning that the terrorist organization's sleeper cells are very active in the governorates of Kirkuk, Saladin, and Diyala, known as "the Triangle of Death," due to the security vacuums.
The Triangle is home to over one million predominantly Sunni inhabitants (the ethnic majority in Iraq). The Euphrates River, which surrounds the Triangle to the southwest, is its most prominent geological formation. Numerous agricultural channels cut through the landscape. Many of these estates are tiny, and the landowners' families manage them—the proximity to the Euphrates River and water sources for agriculture results in high moisture content.