Keeping devaluation might be Iraq's strategy to suppress depreciation: lawmaker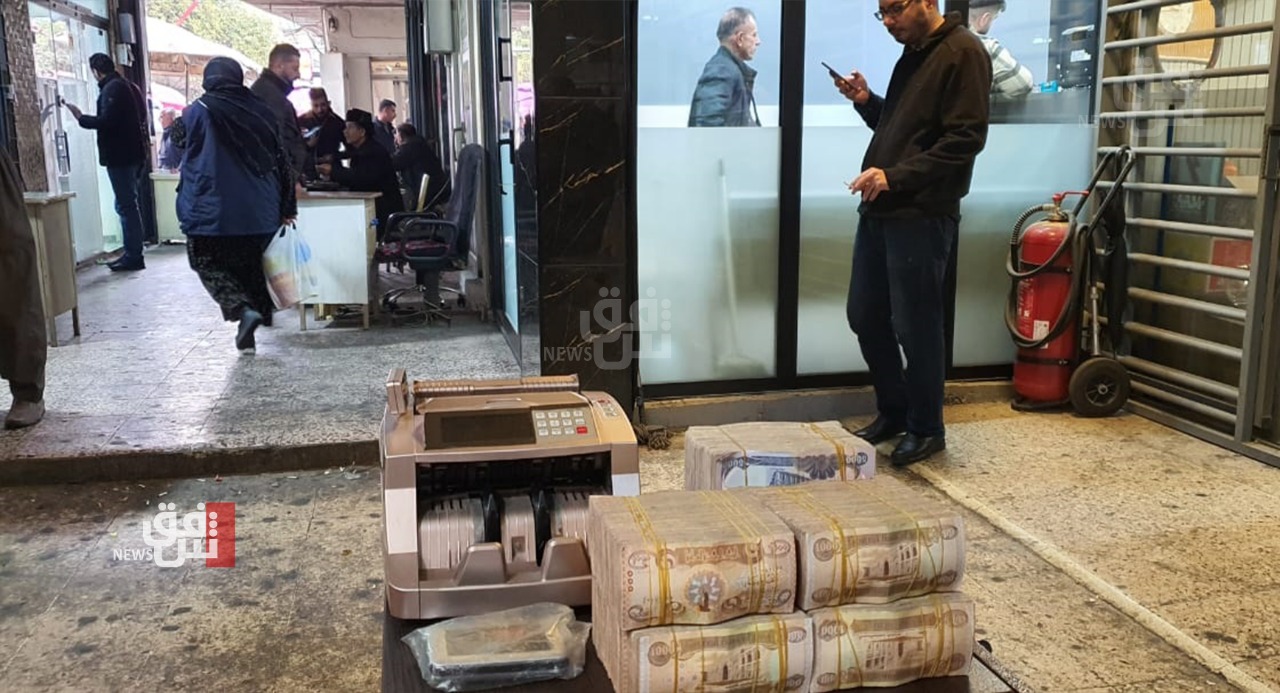 2023-01-30T12:57:19.000000Z
Shafaq News/ Iraq might continue selling the US dollar to banks and exchange companies at 1,460 dinars in a bid to harness the prancing depreciation of the national currency, lawmaker Firas al-Muslimawi said on Monday.
"The parliament convened a meeting in the presence of the central bank's former governor," al-Muslimawi told Shafaq News Agency, "his vision for a solution for the dinar crisis was ambiguous at the beginning and, ultimately, he failed to fulfill his promises."
"The parliament's recommended sacking him, which happened eventually," he said, "that was the right thing to do and a step toward controlling the market."
"The next step is negotiating with the United States, particularly the Federal Reserve. The success of the platform has made a good impression so far. It signaled the willingness of the Iraqi government to steer the wheel toward the right direction," the lawmaker continued.
"Finally, the government can fix the US exchange rate against the Iraqi dinar at 1,460 to 1; the rate that has been pegged to the greenback since December 2020. Such a move might contribute to alleviating the depreciation," he concluded.
In December 2020, Iraq's central bank increased the sale price of US dollars to banks and currency exchanges to 1,460 dinars, from 1,182 dinars, seeking to compensate for a decline in oil revenue due to low crude prices.
Before that, the last devaluation was in December 2015 when it raised the sale price of US dollars to 1,182 dinars from 1,166.
Before his accession as prime minister, Mohammed Shia al-Sudani, a Tehran-aligned politician, called for the restoration of the original value, warning of a "revolution of the hungry" if the status quo continued.
Upon taking office, al-Sudani stated that increasing the value of the Iraqi dinar would be one of his highest priorities due to the positive impact it would have on poor Iraqis. One year later, however, the value of the dinar remained the same with no clear intentions to change, despite a petition from 50 Iraqi lawmakers to reverse the his predecessor's decision.
Recently, the dinar went into a tailspin against the dollar after the New York Federal Reserve imposed tighter controls on international dollar transactions by Iraqi commercial banks in November to halt the illegal siphoning of dollars to neighboring Iran and Syria, which are under tough U.S. sanctions.
Under the curbs that took effect this month, Iraqi banks must use an online platform to reveal their transaction details. But most private banks have not registered on the platform and resorted to informal black markets in Baghdad to buy dollars.
This has created dollar shortages as demand has outstripped supply and accelerated the dinar's descent against the greenback.
Prime Minister Mohammed al-Sudani replaced the central bank governor earlier in the month as he had not taken effective steps to tackle the consequences of the new Fed regulations and their impact on the dinar.