Curfew reduced COVID-19 cases by 40%, MoH says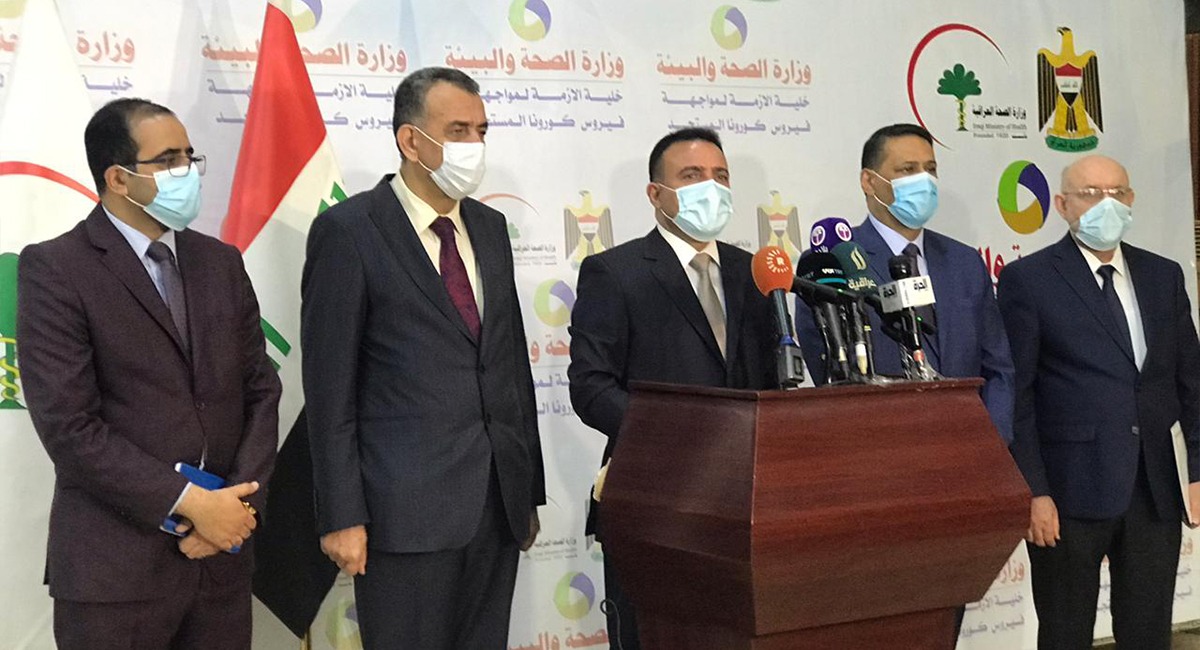 2021-03-07T13:00:27.000000Z
Shafaq News/ The Iraqi Minister of Health, Hassan Al-Tamimi, said on Sunday that curfew reduced the COVID-19 infection rate by 40%, criticizing features of lack of commitment to preventive measures.
Al-Tamimi said in a press conference attended by Shafaq News Agency, "the imposition of a partial and total curfew has significantly contributed to reducing COVID-19 infections by 40%."
"We have noticed the citizen's lack of commitment to donning masks and preventive measures. This contributes to continuously registering new COVID-19 cases and puts them to danger," warning, "the epidemiological situation is dangerous, and cases are on the rise for the next few days."
The Minister added, "the rising critical COVID-19 cases puts a burden on Healthcare institutions."
Al-Tamimi concluded the conference by asking the security services to support the Ministry of Health and the local authorities in enforcing the decisions of The Higher Committee for National Health and Safety.