Berlin expresses willingness to share energy expertise with Iraq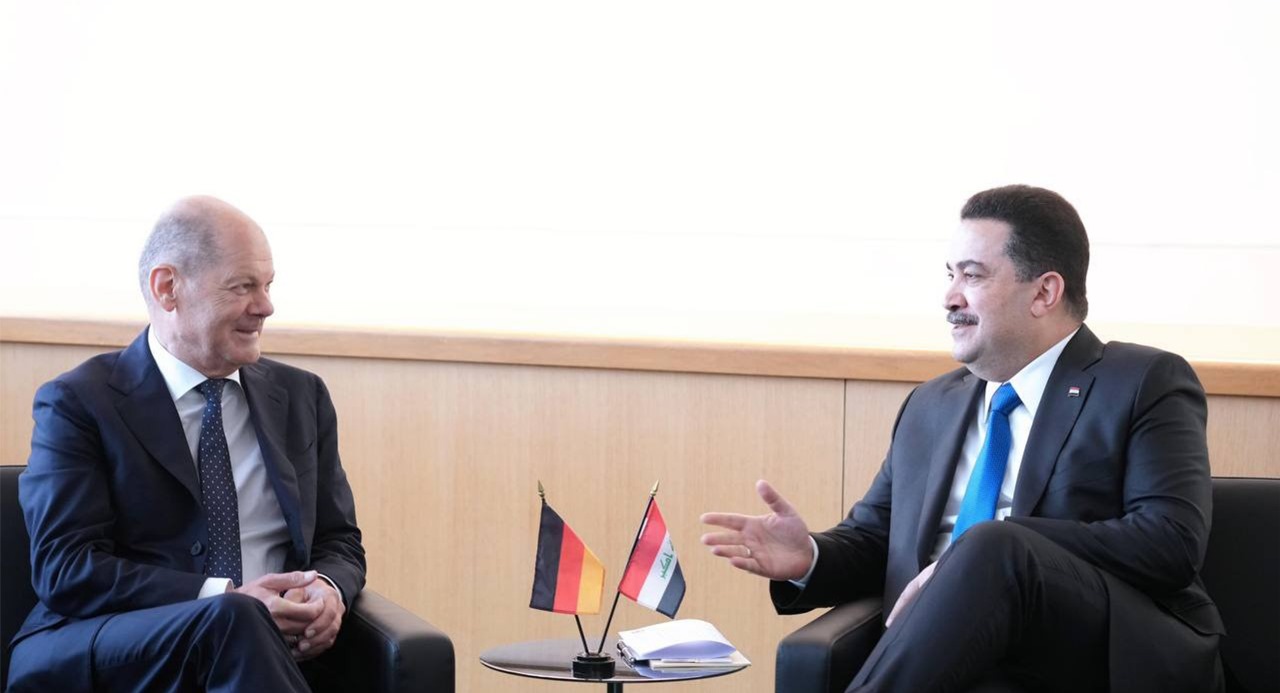 2023-09-19T18:33:42+00:00
Shafaq News / German Chancellor Olaf Scholz affirmed his country's readiness to transfer its expertise in the energy sector and natural gas investment to Iraq, announcing his intention to visit Baghdad.
The media office of Prime Minister Mohammed Shia Al-Sudani stated in a press release that the latter met with Scholz in New York on the sidelines of his participation in the 78th session of the United Nations General Assembly.
Al-Sudani emphasized that there is a clear growth in the relationship between Iraq and Germany, with progress in the action plan agreed upon during their visit to Berlin earlier this year. This includes the implementation of contracts signed with Siemens for energy projects. He also expressed Iraq's desire to enhance cooperation in clean and renewable energy.
He highlighted the visits made by Iraqi delegations to Germany, including a delegation led by the Minister of Health aimed at boosting cooperation in the healthcare sector, particularly in hospital operations. Al-Sudani also expressed Iraq's interest in having Chancellor Scholz participate in the Baghdad Conference scheduled for the end of this year.
Chancellor Scholz, in turn, confirmed Germany's commitment to implementing the agreed-upon action plan and closely monitoring the activities of German companies in Iraq while expanding their presence. He expressed Germany's readiness to share its expertise with Iraq in the fields of energy and associated gas investments.
Scholz praised the policies of Prime Minister Al-Sudani, which have led to tangible progress and evident stability in the country. He mentioned an upcoming visit by the German Minister of Economy to Iraq and expressed his own desire to visit Iraq in the near future