Barham Salih calls for establishing a new political contract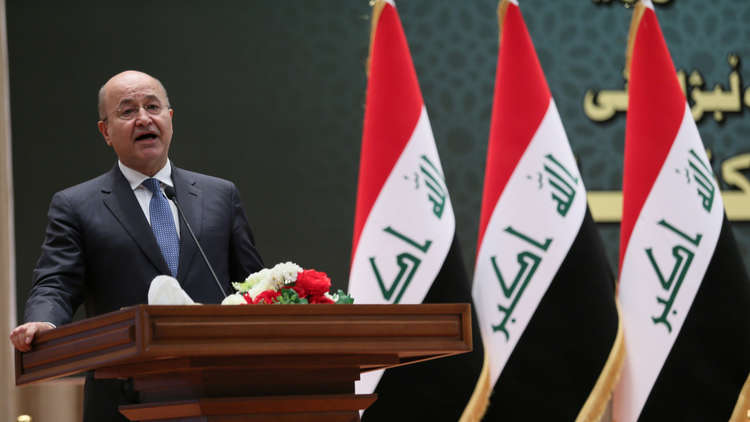 2022-02-05T09:35:15.000000Z
Shafaq News/ The incumbent President of Iraq, Barham Salih, called for conducting a serious revision of the entire political situation in the country and establishing a new political contract.
Salih's remarks came in a speech he delivered on the "Iraqi Martyr's Day" ceremony organized by Ammar al-Hakim's al-Hekmah movement in the Iraqi capital, Baghdad.
"As we go through this critical juncture, it is an opportunity to review the political performance," he said, "the current situation is intolerable...we want a protective constitutional state, not oppressive."
"We need to conduct a serious revision to our entire political situation and establish a new political contract," he continued.
Salih called for endorsing the "democratic bid" when considering the election of a new president and proceeding with the formation of a new government.
"We seek a government that meets the national ambition and the people's aspirations," he added, "a competent Iraqi government that does not surrender to external influence and control."