Baghdad urges international support for Syrian refugee host nations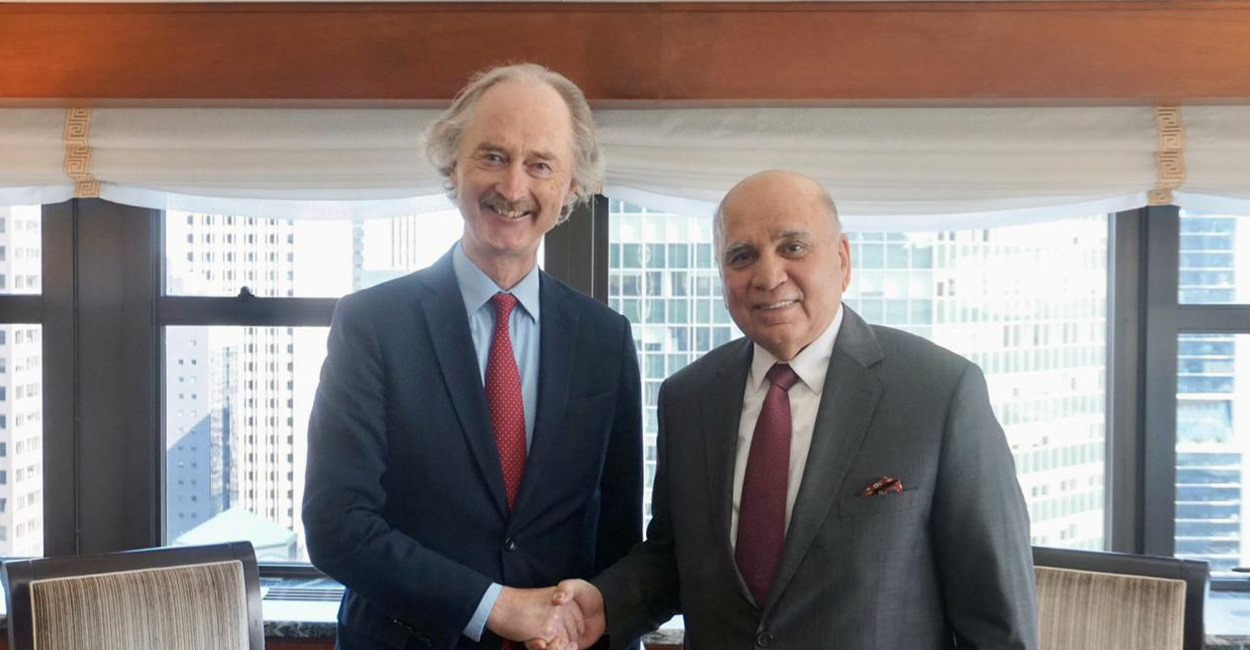 2023-09-17T18:43:57+00:00
Shafaq News / Iraqi Foreign Minister Fuad Hussein implored the international community to extend support and funding to countries hosting Syrian refugees on their territories, emphasizing that Iraq accommodates hundreds of thousands of Syrian citizens, treating them on par with Iraqi nationals.
This appeal emerged during a meeting between Deputy Prime Minister and Foreign Minister Fuad Hussein and the Special Envoy of the UN Secretary-General for Syria, Geir Pedersen, on the sidelines of the 78th session of the United Nations General Assembly.
The meeting delved into Pedersen's efforts to seek a resolution to the Syrian crisis since assuming his post in October 2018, according to the statement.
Minister Hussein reaffirmed Iraq's stance, which calls for a definitive solution to the Syrian crisis in accordance with relevant international resolutions. He highlighted the importance of "resolving the issue of the al-Hol camp and the participation of countries in repatriating their citizens from the camp, given its significant threat to Iraq's and the region's security."
Hussein stressed the necessity of "supporting and funding host countries for Syrian refugees on their soil and involving the international community in bearing the burdens of providing basic necessities for this vulnerable segment," pointing out that "Iraq hosts hundreds of thousands of Syrian citizens who are treated as Iraqi nationals on its territory."
He further emphasized that "Iraq fully recognizes the dire humanitarian and economic situation in Syria" and that "the Iraqi government supports any initiative to address the humanitarian collapse," urging all Syrian parties to engage in dialogue and find common ground to mitigate the repercussions of the Syrian crisis.
In response, Pedersen provided an update on his recent visit to Damascus, Syria, and shared his observations regarding the deteriorating economic conditions and living conditions of the Syrian people, including an unprecedented surge in inflation and fuel shortages.
The Strategic Center for Human Rights in Iraq asserts that there are over 260,000 Syrian refugees in Iraq who entered the country "informally," with the majority residing in displacement camps and the remainder settling in various provinces.