Amir-Abdollahian: Iraq's strength and progress are part of Iran's strength and security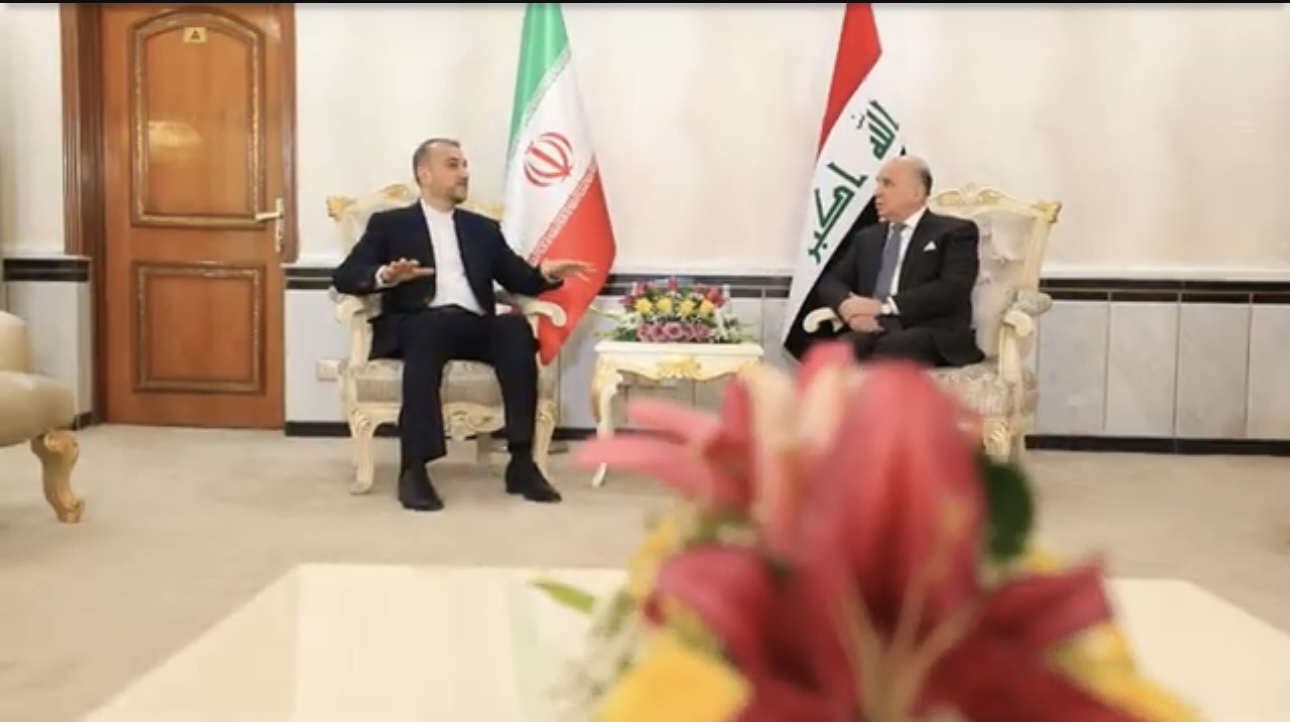 2023-02-22T19:34:20+00:00
Shafaq News/ On Wednesday, the Iraqi minister of Foreign affairs, Fuad Hussein, received the Iranian Minister of Foreign Affairs, Hossein Amir-Abdollahian.
According to MoFA, the meeting discussed ties between the two countries, including the joint security, border crossing situation, Iranian dues in the gas purchasing file, and the outcomes of the Iraqi delegation's visit to the United States.
Hussein praised the progress in Iraqi-Iranian relations, pointing out the necessity for "concerted efforts" to face the challenges and return stability to the region.
"Reaching a US-Iranian agreement is important for Iraq," Hussein said.
Concerning the border situation, the Iraqi minister explained the government took new measures to protect the area, including deploying 3000 new security members. However, he stressed that the Iraqi constitution prevents using Iraqi territory to launch attacks on neighboring countries.
The Iranian minister said that Tehran supports "a unified, independent and powerful Iraq, and the Iraqis own decision."
"Iraq's strength and progress are part of Iran's strength and security…we support boosting Iraq's security and sovereignty in confronting terrorism," Amir-Abdollahian stressed
The top Iranian official called the Iraqi authorities to speed up the investigation into assassinating the "leaders of victory (Qassem Soleimani and Abu Mahdi Al-Muhandis)."