Al-Sudani calls for maximum penalties on those responsible for the Hamdaniya tragedy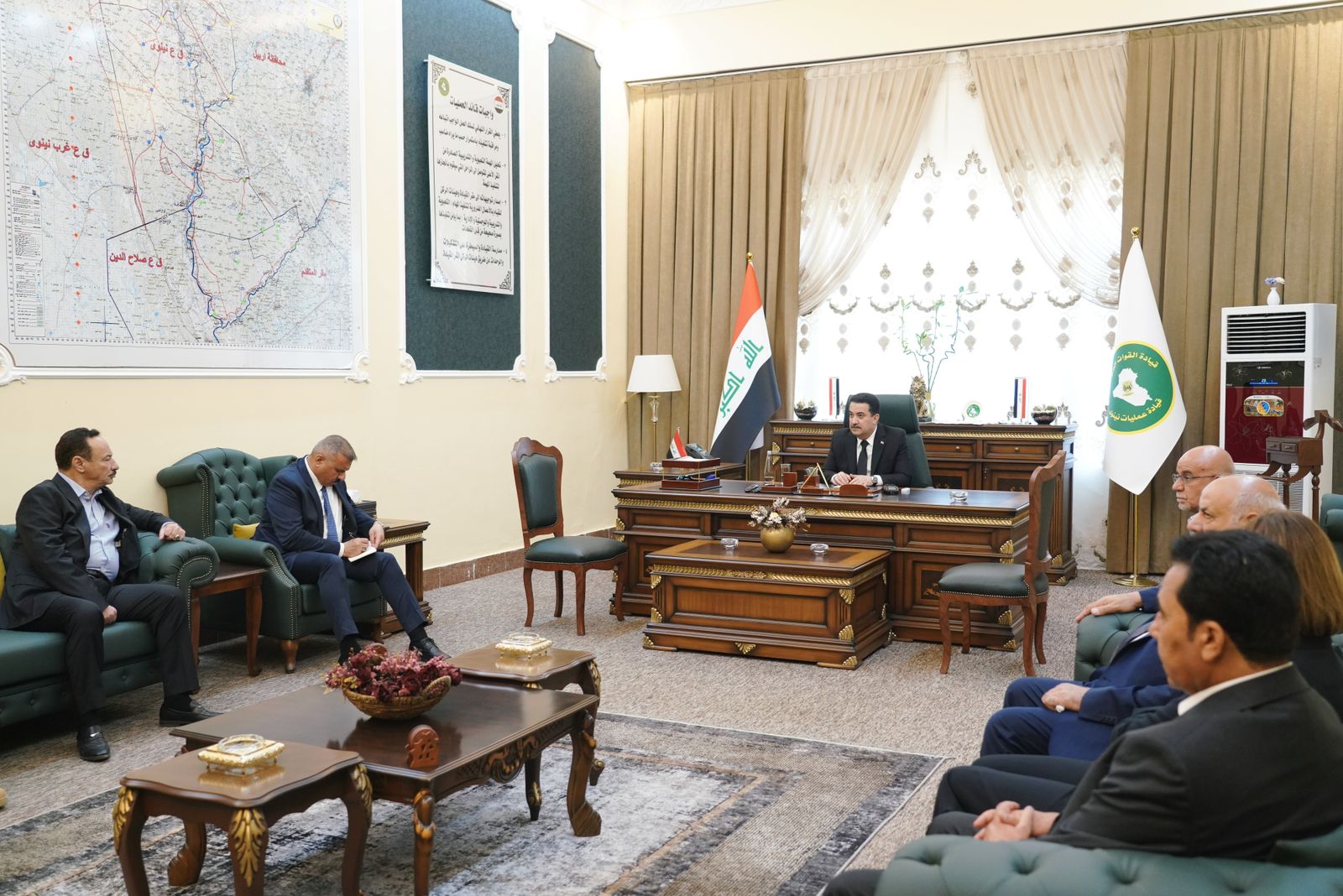 2023-09-28T10:25:00+00:00
Shafaq News / Iraqi Prime Minister Mohammed Shia Al-Sudani, on Thursday, assigned administrative unit directors with the responsibility for public safety and instructed the imposition of the strictest legal penalties against those found negligent or responsible for the Hamdaniya fire incident.
According to a statement from his office, Prime Minister Al-Sudani personally visited the injured victims of the Hamdaniya fire incident in the Republic Hospital and Hamdaniya Hospital. He was accompanied by the Ministers of Interior, Health, Culture, and Migration.
During his visit, Al-Sudani inquired about the conditions of the injured, offered condolences to the families of the victims, and directed the immediate provision of all necessary medical care. He also ordered the urgent transfer of critically injured cases abroad for treatment.
Additionally, Al-Sudani convened a meeting where he reiterated his instructions for the ongoing inspection of public buildings, event halls, restaurants, and hotels. He emphasized the importance of verifying compliance with public safety regulations, fire prevention measures, and accident preparedness procedures.
The Prime Minister made it clear that the directors of administrative units bear the responsibility for ensuring the safety of these facilities. Furthermore, he directed that the maximum legal penalties be applied to those found negligent or responsible for the tragic fire incident.
Earlier today, Al-Sudani arrived in Nineveh Governorate to monitor the developments and repercussions of the Hamdaniya tragedy and to offer condolences to the families of the victims.
Yesterday, the Iraqi government declared a three-day nationwide mourning period in honor of the victims of the Hamdaniya fire incident, which resulted in the loss of lives and injuries to over 200 people. Many of the injured have been transported to hospitals in the Kurdistan Region for treatment.