Al-Sudani calls for enhanced cooperation with Czech Republic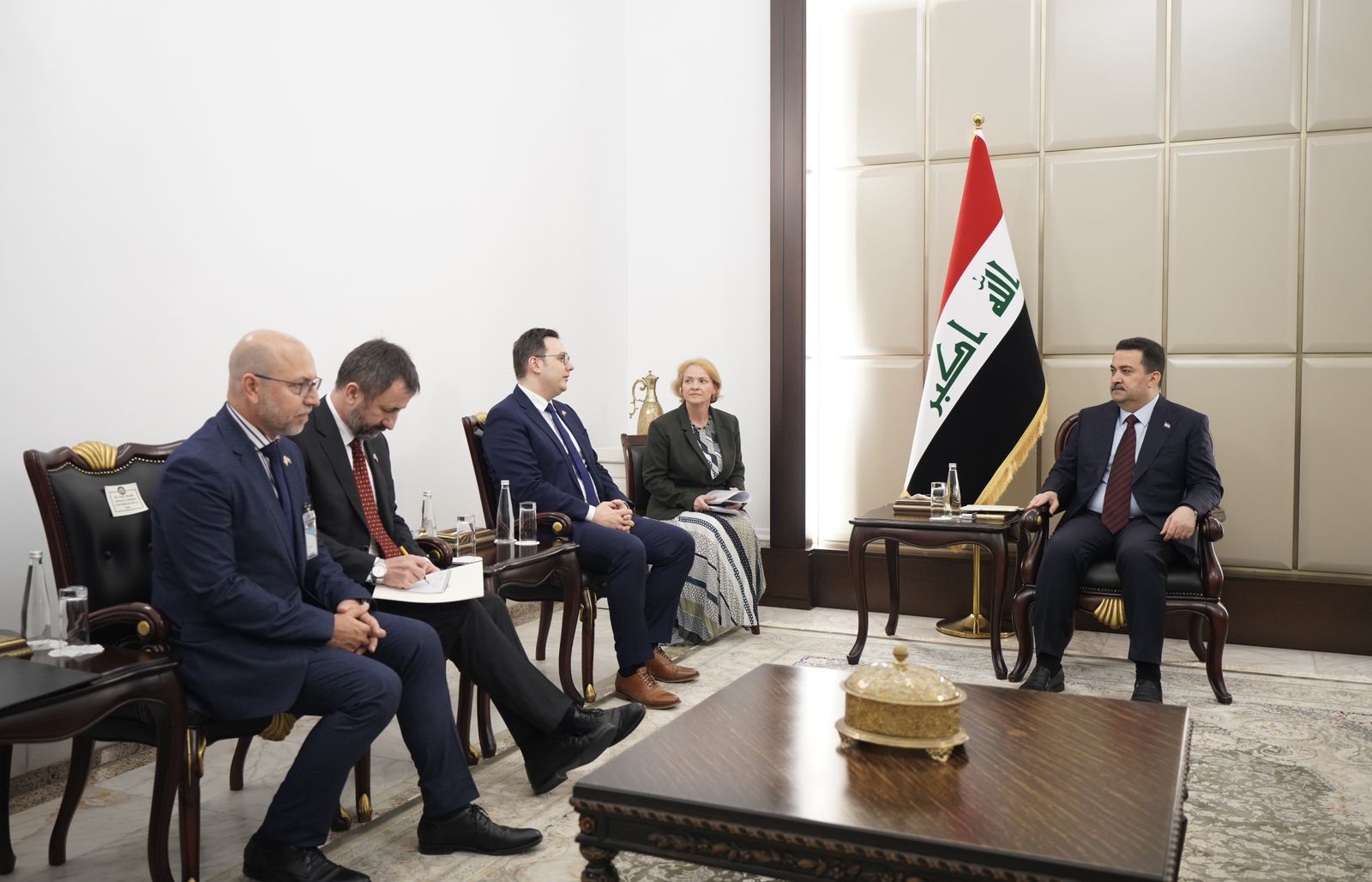 2023-05-25T15:02:20+00:00
Shafaq News / Iraq's Prime Minister Mohammed Shia Al Sudani confirmed on Thursday the imperative to boost cooperation with the Czech Republic in crucial sectors such as agriculture, energy, and health.
This statement was made in tandem with an official invitation he received to visit Prague from the Czech President.
The Premier's media office issued a statement obtained by Shafaq News Agency, highlighting Al Sudani's meeting with the Czech Republic's Foreign Minister, Jan Lipavsky, and his accompanying delegation. The discussion centered around the intensification of bilateral cooperation in the spheres of agriculture, energy, health, air transportation, academic missions, as well as deliberations on ways to increase the volume of trade exchange between Iraq and the Czech Republic.
Al Sudani reiterated that Iraq had overcome its security challenges and that the gateway is open for fruitful partnerships with all allies. He assured that the opportunity exists for Czech companies to contribute to the government's plans pertaining to infrastructure rebuilding and service modernization.
Commending the positive stances and support of the Czech Republic to the efforts of the Iraqi security forces in their war against terrorism, as part of the international coalition to combat terrorism and the NATO training mission in Iraq, Al Sudani revealed that the government seeks to formulate a new vision between Iraq and the international coalition, based on real needs and future perspectives of challenges.
On his part, the Czech Minister affirmed his government's receptivity towards Iraqi economic steps that bolster stability and sustainable development. He lauded the positive future-oriented approach proffered by the Iraqi government.
Lipavsky disclosed that a delegation comprising businesspeople and representatives from twenty Czech companies is currently in Iraq exploring opportunities for joint economic cooperation.
Additionally, Lipavsky extended an official invitation on behalf of the President of the Czech Republic to the Prime Minister to visit the Czech Republic, in a move to strengthen and consolidate bilateral relations for the mutual benefit of both nations.