Al-Sistani to hold fair elections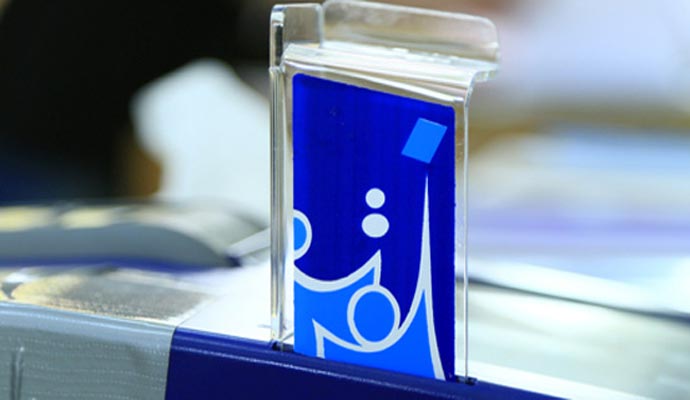 2020-09-14T06:56:06.000000Z
Shafaq News / The Independent High Electoral Commission in Iraq announced, on Monday, its support for the directives of the Supreme Religious Authority, Ali al-Sistani.
A statement issued by the Commission, received by Shafaq News Agency, stated that it had received with great interest and gratitude the historic and important statement of Sayyed Ali Al-Sistani during his meeting with Jenin Hennes Blaschaert, the Special Representative of the Secretary-General of the United Nations in Iraq on Sunday, indicating that "the valuable statements of Sistani regarding the parliamentary elections scheduled to take place next year, and this is clear evidence of interest in holding free and fair elections."
It pointed out that "the Independent High Electoral Commission declares its full commitment to work to fulfill its constitutional mission with all sincerity and dedication. The people have pledged to place their votes in the rank of legal and moral trust, to implement an electoral process with the standards of transparency known in democratic systems."
In this context, the Commission said that it "reiterates its assurance that it will be ready for the elections after the objective conditions that it has repeatedly announced, which are summarized as follows:
· First: Parliament should implement the election law as soon as possible
· Second: That Parliament completes the legislation of the Federal Court Act
· Third: the government prepare the electoral budget and provide the requirements
· Fourth: the Council of Ministers approve the appointment of the General Directors elected by the Board of Commissioners.
· Fifth: Calling on the United Nations Commission and other specialized international organizations to provide electoral assistance and the necessary monitoring.
the supreme religious authority, Sayyed Ali al-Sistani, during his meeting with the Special Representative of the Secretary-General of the United Nations in Iraq, Jeanine Hennes Plasschaert, announced, on Sunday, his support for holding early elections as scheduled (June 2021), and the necessity conditions that give their results credibility and confidence, and the completion of the government program in implementing the Social justice, pursuing criminals and combating corruption, enhancing the performance of security forces, imposing state prestige.
These directives were welcomed by the Presidents of the Republic, Barham Salih, and Prime Minister Mustafa Al-Kadhimi, who confirmed their support for holding early, free and fair elections.