Al-Sistani-Pope upcoming meeting, "an expression of moderation", Iraqi President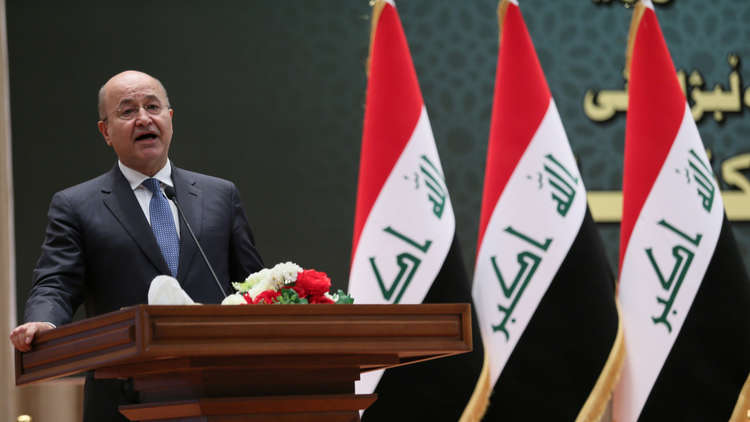 2021-02-24T20:59:28.000000Z
Shafaq News / The Iraqi President Barham Salih said on Wednesday, that the top Shi'ite cleric, Grand Ayatollah Ali al-Sistani played a decisive role in protecting civil peace in Iraq.
Salih said, in an interview with the US Brookings Institution, over the past years, Al-Sistani protected the minorities, "he becomes the center (symbol) of moderation"... Najaf (the Shi'ite world's spiritual capital and the center of Shi'ite political power in Iraq) cannot be viewed only as a Shiite case."
He added, "I am a Kurd, and Najaf's position has historically been supportive for Kurdish rights, and has prevented dictators in Baghdad from attacking them," stressing that "Najaf's position has historically been supportive and protector for Christians and minorities such as the Yazidis who have been subjected to brutal treatment by ISIS and others."
Salih considered the upcoming meeting between Pope Francis and Ayatollah Al- Sistani in Najaf -which is a part of the Pope's visit to Iraq in March- as "a profound religious expression of moderation."
During this week, the Center for Middle East Policy (CMEP) at Brookings is hosting an international conference — bringing together leaders and experts from the region, the United States, and elsewhere in the world — to discuss the top priorities for the United States and the countries of the Middle East and North Africa.
The conference titled "The Middle East and the new U.S. administration will feature discussions with heads of state, policymakers, and experts from the United States and the world.