Al-Shammari in Dhi Qar: the governorate enjoys a sense of "peace and security"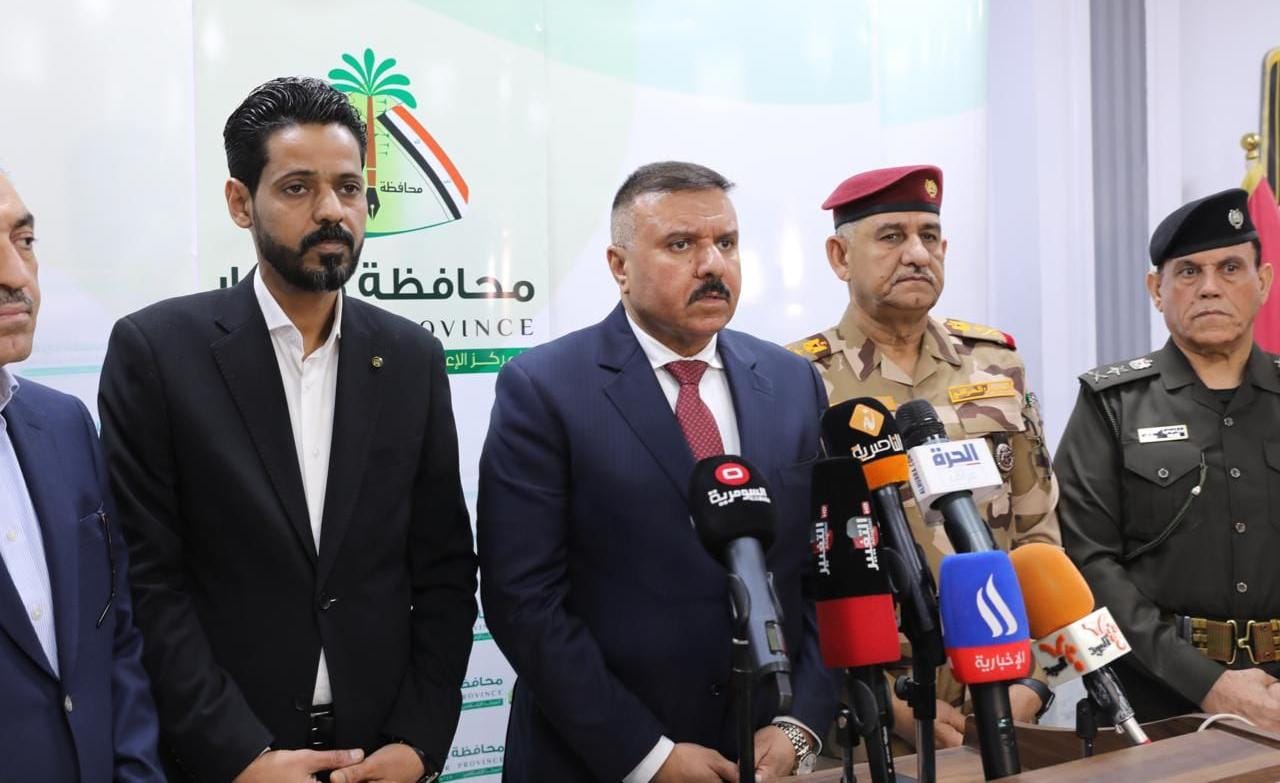 2023-03-23T09:00:53.000000Z
Shafaq News/ Iraqi Interior Minister, Abdul Amir al-Shammari, on Thursday said that the security situation in Dhi Qar is growing "peaceful and stable", urging the tribes to resolve their disputes via the legal and judicial system.
Speaking at a press conference in the southern governorate today, al-Shammari stated that his visit was aimed at assessing the overall security situation and identifying the needs of the ministry's staff in the governorate.
He added that he had discussed with the local government the issue of tribal conflicts that occur from time to time.
The minister assured that the criminal situation in Dhi Qar is under control, highlighting "a prevailing sense of peace and security" in the governorate.
Al-Shammari promised to meet the needs of the police command in Dhi Qar, including the establishment of new police departments in some districts and neighborhoods, or providing them with vehicles and weapons.
He also unveiled a plan to support police forces with more officers and personnel in the coming period.
"We urge the tribes to support the law and resort to the judiciary in solving their problems instead of resorting to arms," he said.