Al-Kadhimi visits border crossing with Turkey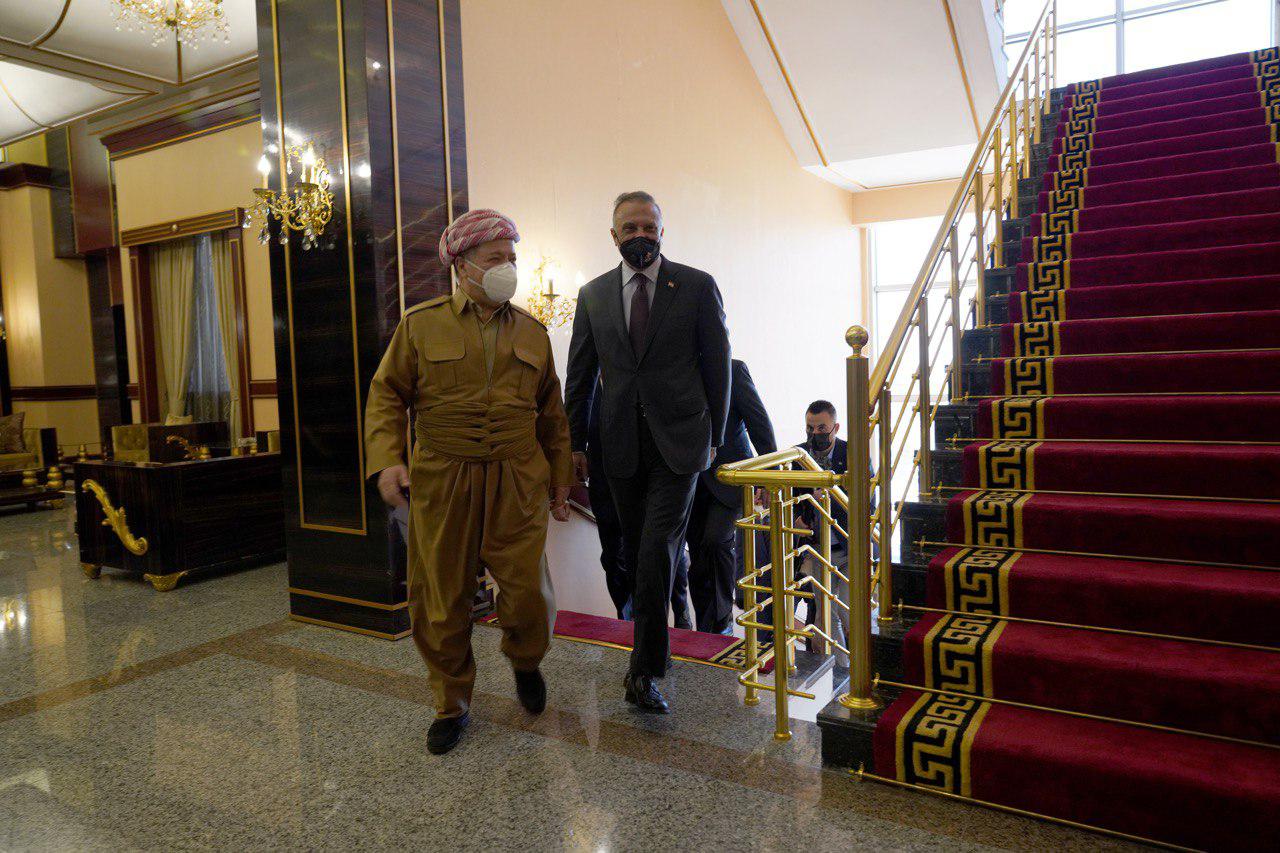 2020-09-10T15:24:43+00:00
Shafaq News / The Iraqi Prime Minister, Mustafa Al-Kadhimi said on Thursday that the discussions were positive in Erbil, which would serve the country.
Al-Kadhimi's statements came during his visit to the Ibrahim Al-Khalil border crossing with Turkey in the Zakho district of Duhok Governorate.
A statement issued by Al-Kadhimi's office received by Shafaq News agency stated that he visited Ibrahim Al-Khalil border crossing in Zakho and met officials and informed of work progress, customs and tax procedures, and their mechanisms .
The Iraqi Prime Minister stressed that his visit to the Kurdistan Region comes within the framework of making efforts to integrate between the federal government and the regional government in all areas, including the activation of work at the border crossings.
He pointed out that one of the priorities of this government's work is to remove all obstacles that forbid the development of the trade exchange process.
Al-Kadhimi's visit to the Region, on Thursday, began in Erbil, where he met the Kurdish leader Masoud Barzani and the head of the regional government, Masrour Barzani.
He discussed several files in Erbil, including the pending disputes between Baghdad and Erbil, the fight against ISIS remnants, as well as the holding of early parliamentary elections.
It is expected that Al-Kadhimi will meet the President of the region, Nechirvan Barzani, in Erbil, before heading to Al-Sulaymaniyah and from there to Halabja.
This is the first visit by Al-Kazemi to the Kurdistan Region since he took office last May.