Al-Kadhimi: to intensify the efforts to hold the elections as scheduled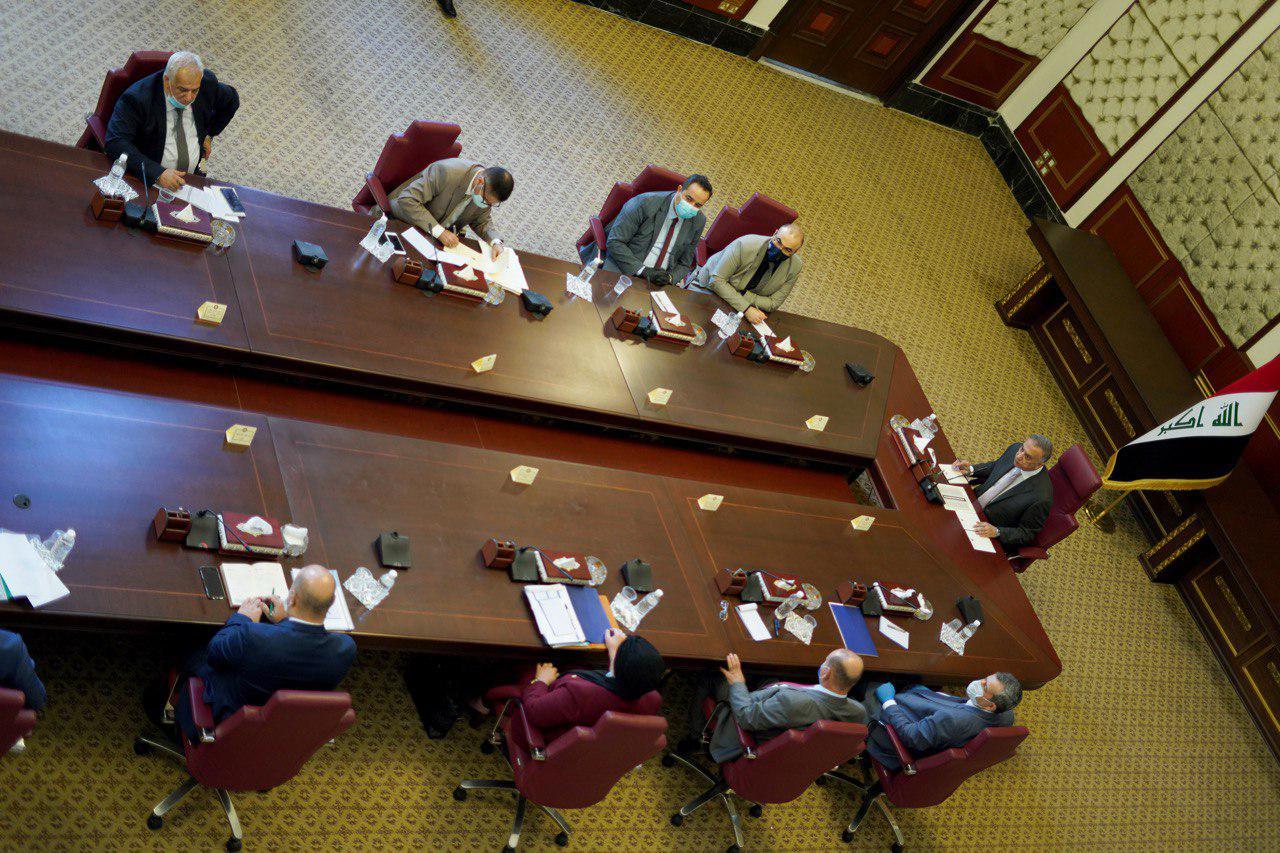 2020-08-13T13:46:33.000000Z
Shafaq News / Prime Minister, Mustafa Al-Kadhimi, held a meeting today, Thursday, with the Chairman and members of the Council of the Independent High Electoral Commission, in the presence of several ministers and security leaders, to discuss technical preparations for holding early elections as scheduled, on the sixth of June of next year.
Al-Kadhimi said during the meeting, "The current government is determined to hold the elections as scheduled", and urged the Commission to intensify its efforts to complete the preparations for the elections, stressing that the government would work with all its capabilities to hold the elections on schedule.
He also directed all ministries and departments to overcome obstacles and facilitate the necessary procedures to support the Commission.
It is noteworthy that the Iraqi Prime Minister, Mustafa Al-Kadhimi, set June 6, 2021, as the date for holding early parliamentary elections, which were the most prominent demands of the popular demonstrations that overthrew Abdul Mahdi's government.
On July 31st, the Iraqi Prime Minister, Mustafa Al-Kadhimi, announced that the parliamentary elections will be held on June 6, 2021, pledging to provide international monitoring of the electoral process, while the parliamentary blocs are still divided over the date and the mechanisms for conducting the elections.