Al-Kadhimi to Aboul Gheit: Iraq endorses de-escalation initiatives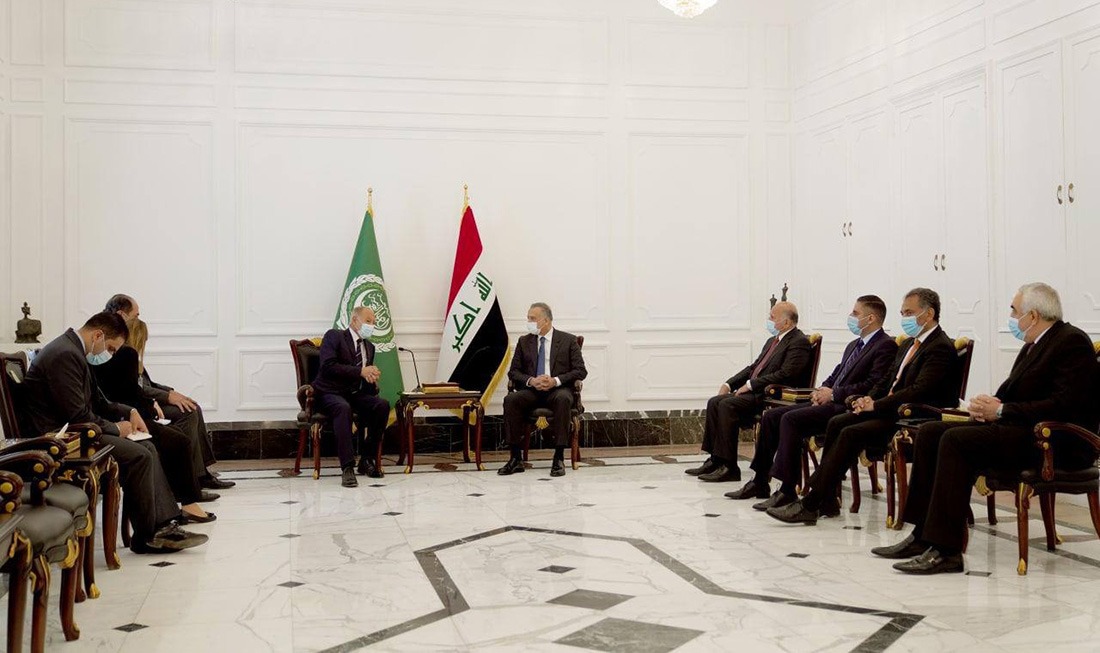 2021-04-10T14:57:56+00:00
Shafaq News/ The Iraqi Prime Minister, Mustafa al-Kadhimi, expressed on Sunday his country's support to the initiatives to end Regional conflicts, calling the Arab League to bolster cooperation and join efforts to de-escalate the situation.
Al-Kadhimi's media office said in a press release today, Sunday, "[the latter] discussed with the Secretary-General of Arab League, Ahmed Aboul Gheit, the recent developments upon the regional and the international arena."
Al-Kadhimi highlighted, according to the readout, the role of the "effective presence" of the Arab League and developing its work structure to best serve the Arab nation, stressing that Iraq looks forward to the convention of the Arab summit.
The Prime Minister said that his country supports the initiatives to end the conflict in Yemen, help Lebanon recover from its current crisis, and return Syria to the Arab League.
Al-Kadhimi placed emphasis upon the centrality of Palestine "because it represents the consciousness of the Arabs and Humanity, and Palestinians are still in awe."
Aboul Gheit asserted the Arab League commitment to supporting Iraq, appraising the "bold approach " of the Iraqi government regarding its openness to its Arab neighbors