Al-Kadhimi speaks of a "crime" in Maysan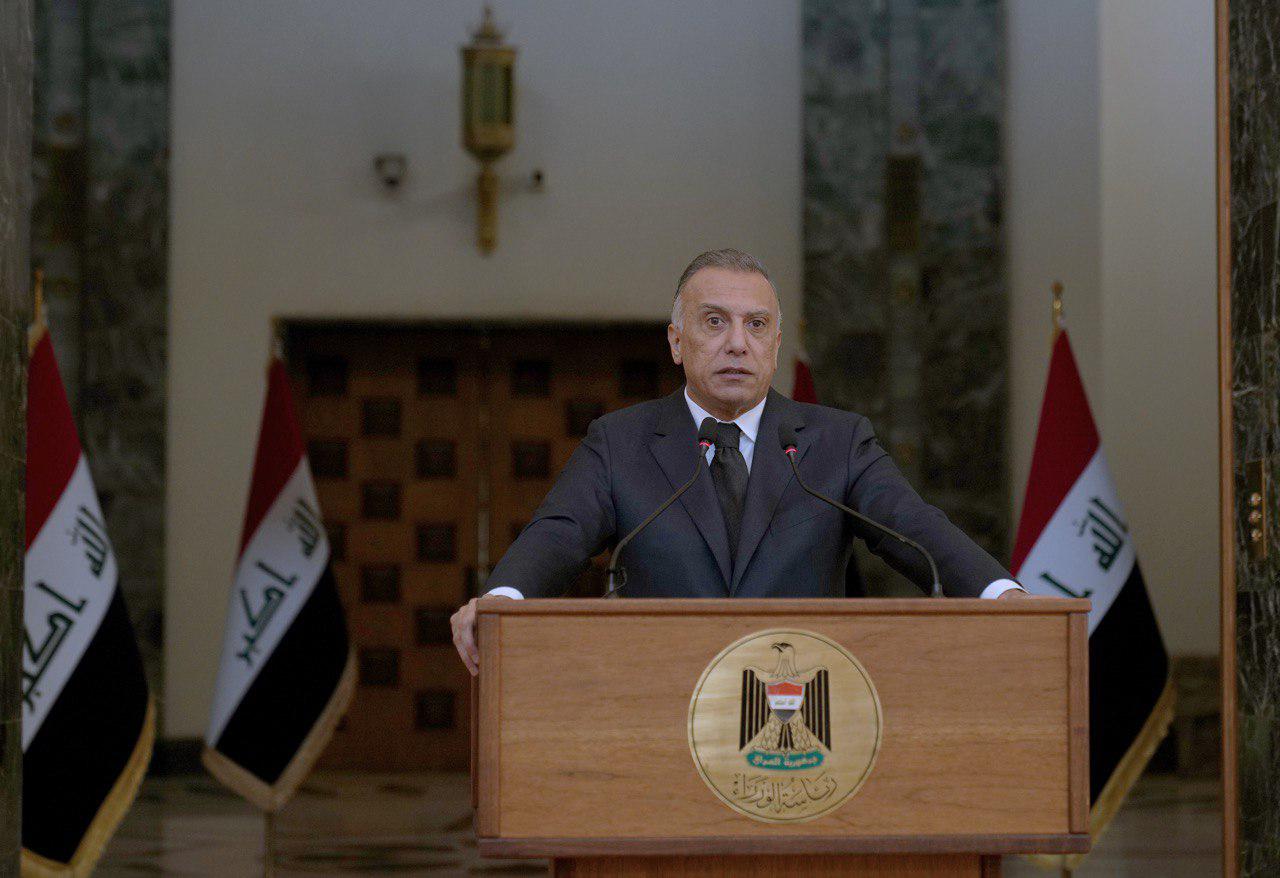 2020-09-16T10:29:23+00:00
Shafaq News / security forces in Maysan governorate dispersed, on Wednesday, a sit-in in front of an oil company in Maysan, in time of the visit of Prime Minister Mustafa Al-Kadhimi to the governorate.
A local source told Shafaq News agency, "A security force ended a sit-in by employees in the Maysan Oil Company, and raised the sit-in tents that were placed in front of the main door of the company."
In the same context, during his meeting with the governor of Maysan and the heads of service departments, Al-Kadhimi criticized poor services in the governorate.
The Prime Minister said, "Maysan deserves more exceptional efforts to provide services to its people, as it is a sacrificial governorate."
He added, "We need more efforts to establish security in the governorate, and most of the violations are under the heading of Ashaer conflicts, and our authentic Ashaer will not delay in helping the government to extend security and stability."
Al-Kadhimi noted that "bad planning has confused many projects in the governorate and there must be a specialized and exceptional team to overcome all obstacles."
He stressed that "there is an urgent need to develop modern and civilized strategies and alternatives in services and infrastructure, at lower costs."
He continued by saying that "it is unreasonable to have delayed projects since 2008 until today, and at least what is described as a crime against a citizen and his entitlement to services."
The Iraqi Prime Minister, Mustafa Al-Kadhimi arrived, on Wednesday, in Maysan Governorate in the south of the country, after a two-day visit in the Kurdistan Region.
Shafaq News Agency correspondent, citing government sources, said that Al-Kadhimi will meet the governor of Maysan Ali Douai and officials to discuss several security and service files.
The sources added that Al-Kadhimi will visit foreign companies operating in the governorate, in addition to the families of the victims of the demonstrations, and meeting with activists and Ashaeri sheikhs.
Also, the PM will follow the operations of imposing law and confiscating the illegal weapons, which launched on the seventh of September in the governorate.