Al-Kadhimi dismisses another security official in Basra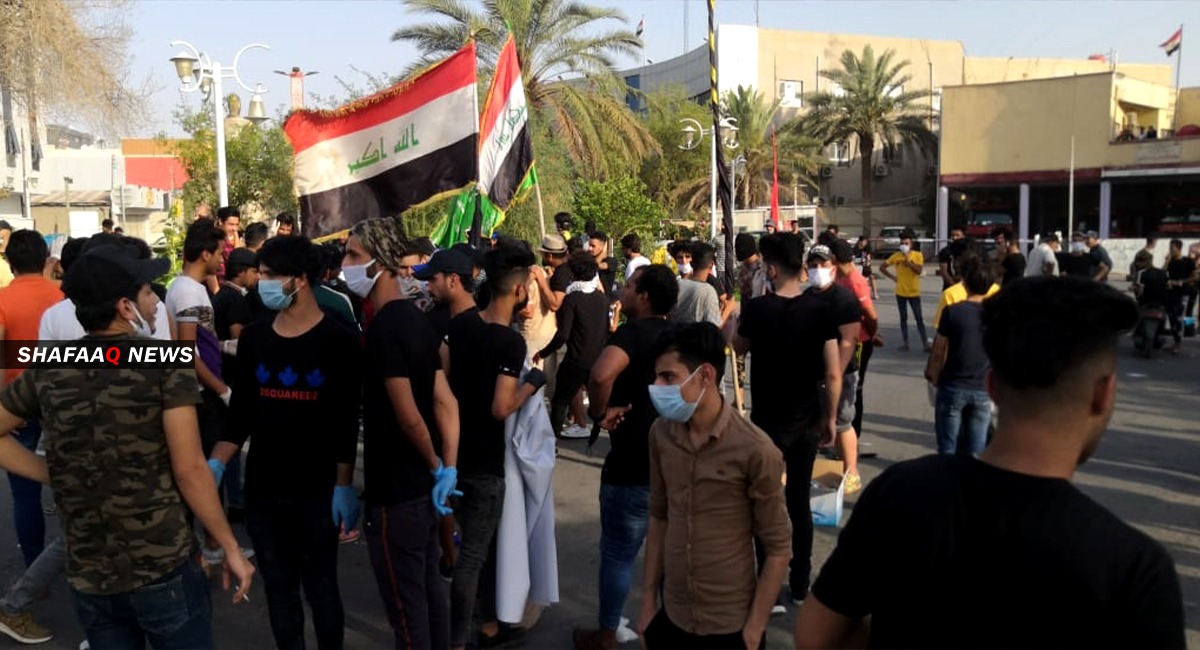 2020-08-17T17:57:16.000000Z
Shafaq News / The Iraqi Prime Minister, Mustafa Al-Kadhimi, dismissed another security official in Basra Governorate, after the incidents of attacking civic activists in the governorate.
The spokesman for the Commander-in-Chief of the Armed Forces, Major General Yahya Rasool, said in a statement received by Shafaq News agency, "Based on the directives of the Prime Minister and Commander-in-Chief of the Armed Forces, Mustafa Al-Kadhimi, the head of the National Security Agency dismissed the Director of National Security in Basra Governorate from his position".
This is the second security official to be dismissed by Al-Kadhimi within few hours, after the police chief, Lieutenant General Rashid Falih, was dismissed from his position earlier today.
Al-Kadhimi's decisions came after the outbreak of demonstrations condemning the assassination of the civic activist, Tahseen Osama in Basra, according to what a security source said last Friday.
It is noteworthy that the decisions come hours after civic activists, Lodia Raymond and Abbas Sobhi, survived an assassination attempt in Basra.