Al-Kadhimi: corruption cost Iraq $600 billion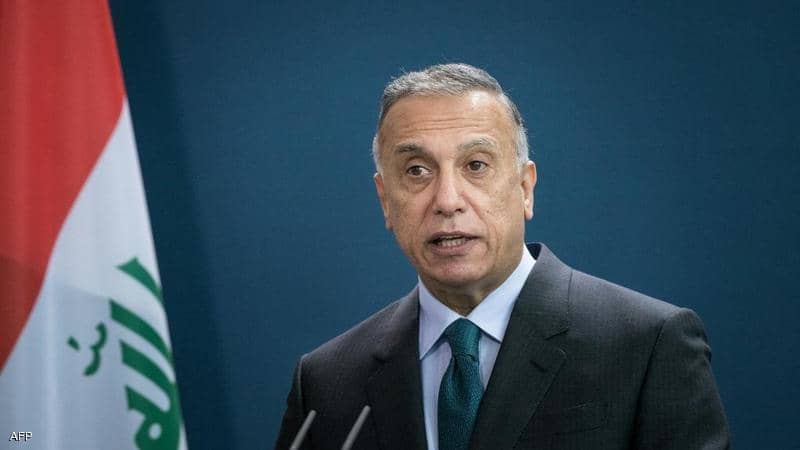 2023-03-12T06:38:40+00:00
Shafaq News / The former Iraqi prime minister talked about attempts to "demonize his government"… and confirmed that corruption had cost $600 billion on Sunday.
In his first interview since the end of his duties at the head of the Iraqi government, Al-Kadhimi affirmed, "some parties are trying to demonize me and blame my government for all the defects of the political system and previous governments in the past twenty years."
He revealed that corruption has devoured more than $600 billion of Iraqi funds, "used for the benefit of individuals, party and military entities, and regional roles."
"Unfortunately, some aim to clean up their bad history in governance, and for this they blame al-Kadhimi's government, which has no party, militia, or parliamentary bloc," accusing those parties of obstructing the work of his government.
Furthermore, he praised the return of Iraq to its Arab depth while respecting the interests of all its neighbors, stressing that the Shiite authority in Iraq supports this approach.
Al-Kashimi pointed out that Iraq sought to build its relations "from state to state" on the basis of respect for mutual interests. He indicated that he sensed the interest of Saudi Crown Prince Mohammed bin Salman in deepening and expanding Saudi-Iraqi relations.
The former Prime Minister acknowledged that his government had not succeeded in addressing the "problem of unrestricted weapons," and shed light on the assassinations that targeted activists, which were sometimes carried out by elements who infiltrated the security services during the era of previous governments.
Al-Kadhimi revealed that he was subjected to three assassination attempts, and that Saddam Hussein's body was dumped after his execution near his house and the home of former Prime Minister Nuri al-Maliki in the Green Zone.