After Abu Mazen's electoral conference, Nineveh's Health Director demands prohibiting gatherings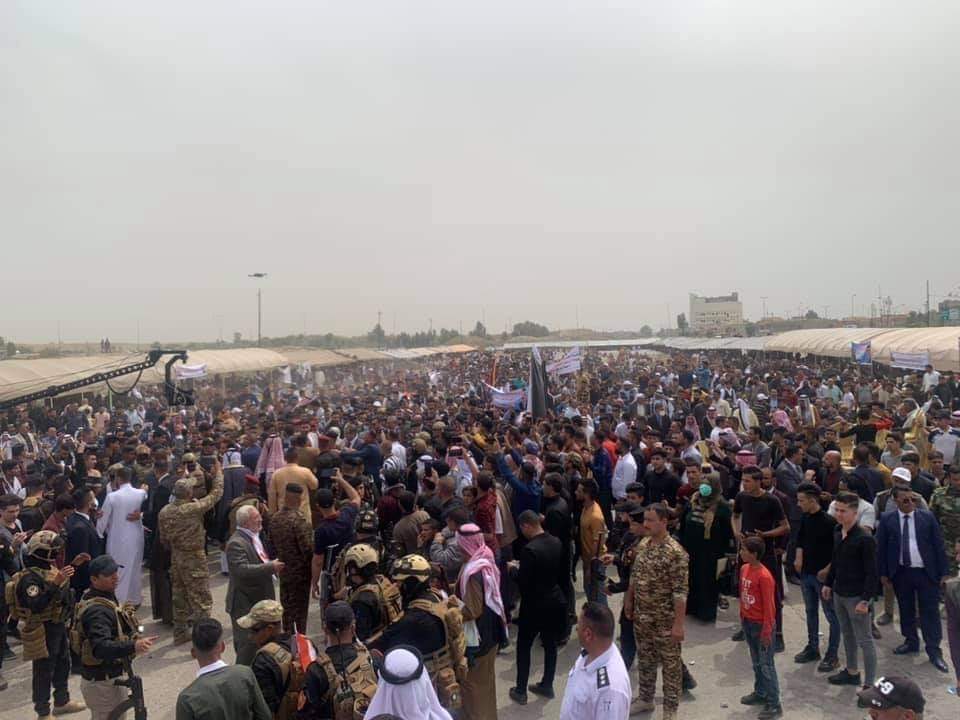 2021-04-08T13:26:34+00:00
Shafaq News/ Nineveh Health Directorate expressed on Thursday displeasure after MP of Saladin, Ahmed 'Abu Mazen' Al-Jubouri, held an electoral conference, noting that the epidemiological situation in the governorate is beyond the capacity of the Healthcare system.
The head of Nineveh's Health Directorate, Falah al-Taie, told Shafaq News Agency, "the health situation in the governorate does not augur well. The central quarantine hospital has reached its full capacity."
"While Nineveh's Health Directorate is fighting COVID-19 with full force, we are astonished by huge gatherings, electoral conferences, and road-blockings without any consideration for COVID-19 preventions."
"We categorically reject those gatherings. We demand prohibiting them in the coming period because the situation is terrible in the governorate, particularly in Mosul."