A terrorist attack on the PMF in Diyala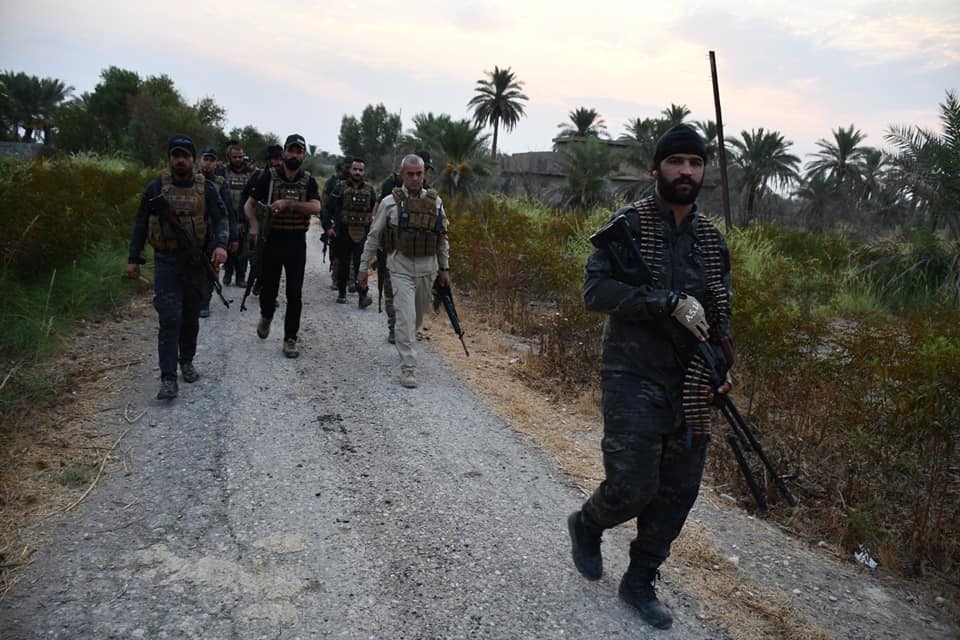 2020-09-07T06:00:57+00:00
Shafaq News / Al-Hashd Al-Shaabi (PMF) announced that it had faced a terrorist attack north of Khanaqin in Diyala Governorate.
In a statement received by Shafaq News Agency, Al-Hashd said, "The 28th Brigade of Al-Hashd Al-Shaabi Forces responded to a violent ISIS attack on the brigade's, north of Khanaqin district in Diyala governorate".
No further details were disclosed
Earlier, the commander of Diyala operations, Major General Ghassan Khaled Al-Ezzi, confirmed the existence of a coordination between the Iraqi army and the Peshmerga forces to besiege ISIS terrorists in Khanaqin district.
The outskirts of Khanaqin, 105 km northeast of Baquba, have been subjected during the past months to terrorist attacks that caused human losses. Experts attribute the attacks to terrorists who infiltrated the area after fleeing from other governorates.