A joint force combs the Western desert areas of al-Anbar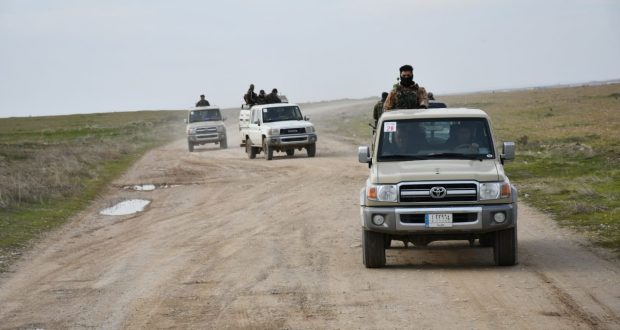 2021-04-13T13:29:24+00:00
Shafaq News / A leader of the Tribal Mobilization in al-Anbar Governorate, Awad Al-Joghaifi, announced that the security forces will continue combing the Western desert, searching for ISIS terrorists for the second day in a row.
Al-Joghaifi told Shafaq News agency that the army and tribal mobilization forces inspect the western desert areas of al-Anbar, noting that a preemptive operation was carried out on Monday night, to comb areas and villages in western al-Anbar as well.
Al-Joghaifi indicated that during the combing operations in the western regions, the database of the inhabitants and the shepherds living in the desert areas get checked out to determine the "intruders" and verify their data. In fact, this is how, as by al-Joghaifi, many terrorists got arrested or killed.
This comes in conjunction with the security forces' plan for the month of Ramadan to chase terrorists and drug traffickers in the desert areas of al-Anbar.