21 protesters killed in Iraq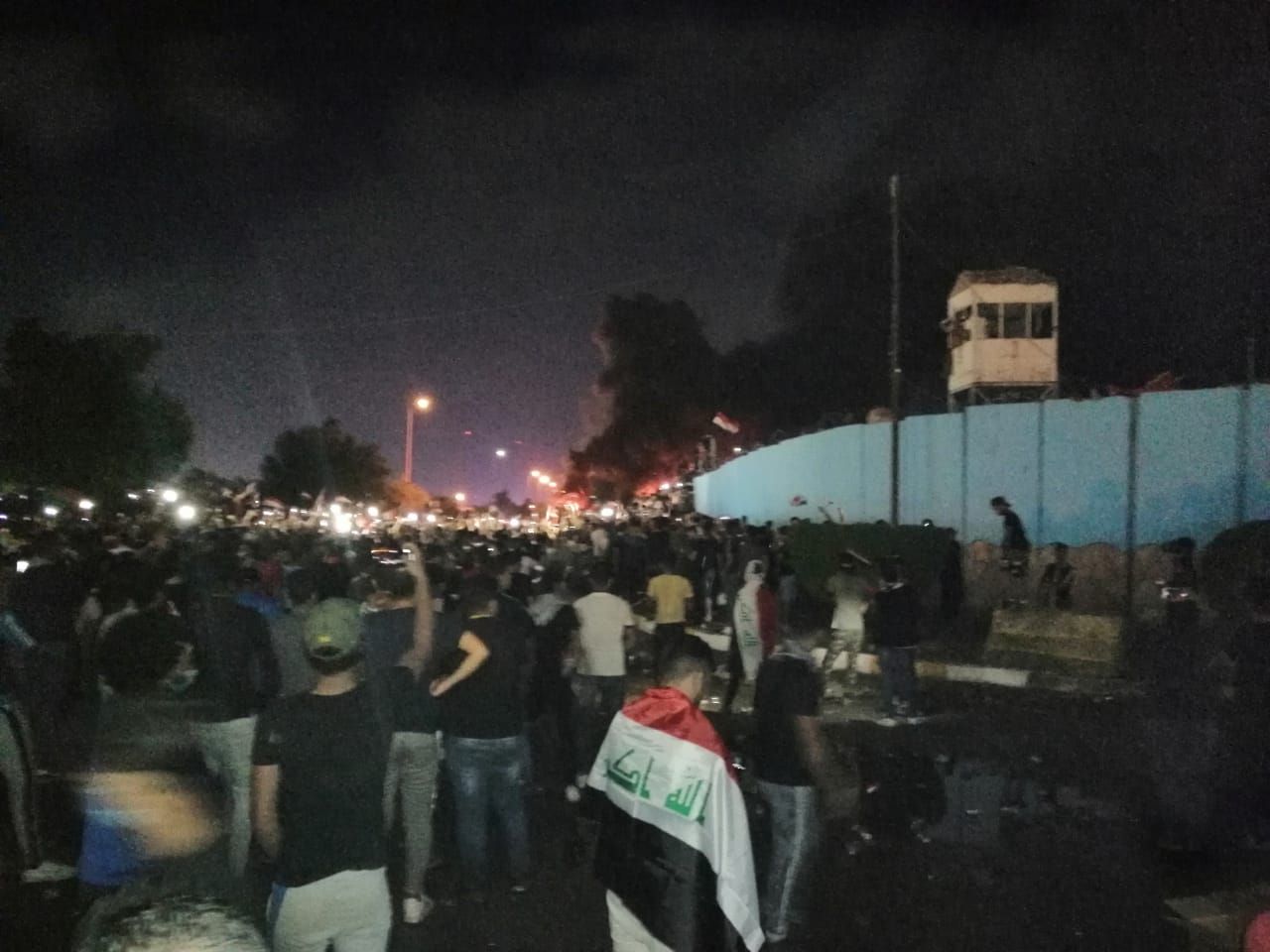 2019-10-25T20:12:28+00:00
Shafaq News/At least 21 demonstrators were killed and 2000 others injured in protests in Iraq, medical sources said Friday.
The Iraqi High Commission for Human Rights (IHCHR) said in a statement today that the number of deaths among demonstrators rose to (21) in the clashes that took place between the security forces and the protection of party headquarters and demonstrators, as follows: Baghdad (8) killed, Maysan (6) killed, Dhi Qar (6) killed, Muthanna one killed.
The statement pointed to the high number of injuries (1779) injured demonstrators and security forces Baghdad province (57) injured and (80) injured in Dhi Qar province , (10) injured in Wasit province , (76) injured in Muthanna province , (15) injured in Basra province and (36) injured in Diwaniya province and most of the injuries were by shots, tear gas and rubber bullets.
The statement noted the burning and damage of (27) government buildings and party headquarters in the provinces of Diwaniya, Maysan, Wasit, Dhi Qar, Basra and Babylon.
The tents were set up in the provinces of Babylon, Karbala and Najaf, according to the statement.
The deputy director of IHCHR office in Maysan province suffered a shotgun and was taken to Sadr Hospital by the monitoring team that was with him at the site of the demonstrations.
IHCHR Office held the Ministry of Health the responsibility for not providing the number of wounded and killed people, describing it as misleading the public opinion contrary to the principle of transparency and the right to information.
IHCHR announced filing a lawsuit against the Ministry of Health "because the matter is contrary to the Commission's law No. (53) for (2008)".
IHCHR Office expressed its deep regret and sadness over the result of the demonstrations of deaths and injuries and burning public and private property. Expressing its grave concern over the deterioration of things into dangerous turns, it called on all wise politicians, elites, tribes and citizens to maintain peaceful demonstrations and preserve lives and security in Iraq.
Meanwhile, a security source told Shafaq News that the security authorities imposed a curfew in Dhi Qar province starting from 8 p.m. until further notice due to the armed clashes that broke out between protesters and members of Asaib Ahl al-Haq group.