Salih underlines the need for early elections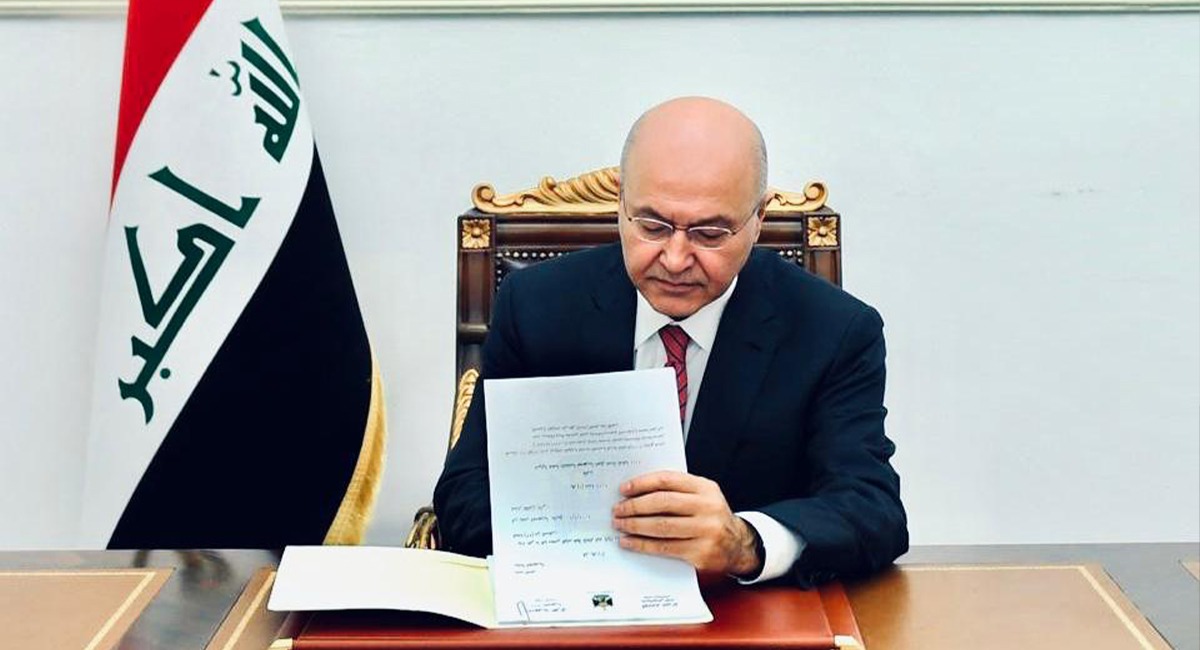 2020-07-30T15:34:50.000000Z
Shafaq News / The Iraqi President Barham Salih stressed, on Thursday, the need for cooperation, to confront the challenges the country is going through and the repercussions of the COVID-19, emphasizing the importance of holding early elections.
Saleh said in Eid Al-Adha greetings, "The national responsibility calls on all political parties and blocs to work together, in order to meet the demands of our people in a sovereign country, fight corruption, provide the necessary services to all citizens, creating job opportunities and a decent future for our generations".
The Iraqi President stressed the importance of, "holding early elections and restoring Iraqis' confidence that their electoral rights are exercised fairly, hoping to create the appropriate atmosphere and requirements to build a state of citizenship, equality and justice".